As Acting State Comptroller, Kevin D. Walsh leads the day-to-day operations of an office that audits and reviews government programs and operations, investigates misconduct by government employees and officials, scrutinizes the legality of public contracts and recovers improperly expended Medicaid funds. As New Jersey's watchdog, Kevin leads the Office of the State Comptroller to advance accountability and transparency across government and to advocate on behalf of taxpayers.
Prior to joining the Office of the State Comptroller, Kevin spent two decades as a civil rights attorney and as the Executive Director of the Fair Share Housing Center, an organization involved in advocating for affordable housing and representing the interests of lower-income households impacted by disasters, among other issues.
Kevin graduated from the Catholic University of America and received his law degree from Rutgers School of Law-Camden. After his first year of law school, Kevin worked at Central Virginia Legal Aid Society as a member of the Jesuit Volunteer Corps.
Kevin was admitted to the New Jersey bar in 1999. He began his legal career as a law clerk for the Hon. Gary S. Stein, Associate Justice of the New Jersey Supreme Court.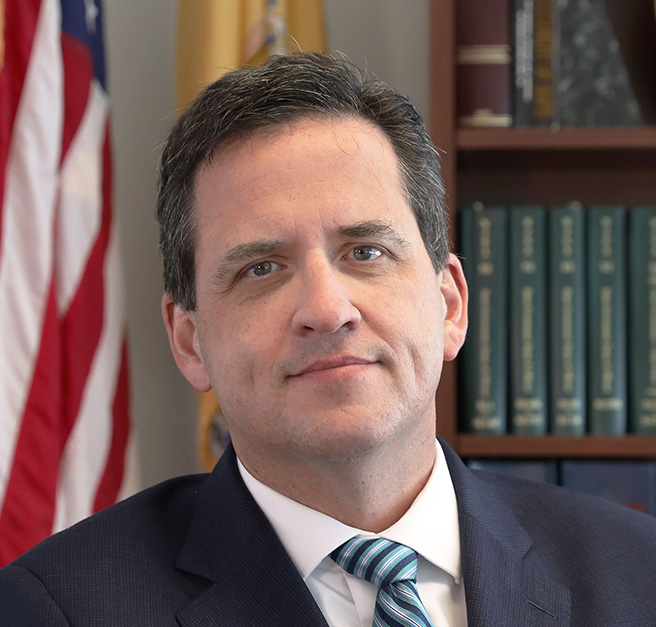 Report
Waste or Abuse
Report Fraud
Waste or Abuse