Robert P. Shane, Chief Legal Affairs and Fraud Officer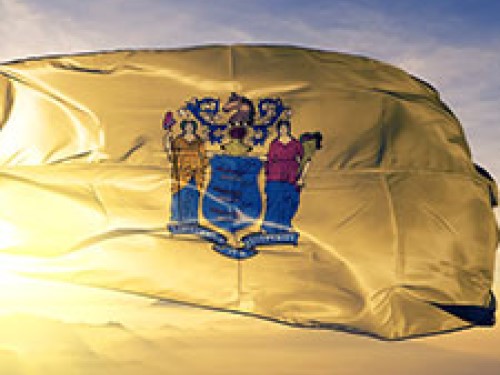 Robert P. Shane joined the Comptroller's Office in December 2009 as a Senior Attorney in the Office's Procurement Division. He currently serves as the Office's Chief Legal Affairs & Fraud Officer, a position he has held since 2014. As a member of the Comptroller's Executive Staff, Robert provides guidance and advice on a wide range of legal and policy issues.
As a Senior Attorney in the Procurement Division, Robert reviewed all aspects of the procurement process for public contracts to ensure compliance with the procurement laws, rules and regulations. He also conducted investigations into allegations of fraud, waste and abuse in public contracts and provided legal guidance to auditors conducting performance audits of governmental entities. He also served, on two occasions, as Acting Director of the Office's Procurement Division.
Before joining the Comptroller's Office, Robert worked as Assistant Counsel to the Governor, where he was assigned to the Governor's Authorities Unit. He also worked as a Deputy Attorney General in the Office of the New Jersey Attorney General, first in the Office's Division of Law and then in its Division of Criminal Justice.
Robert graduated from Seton Hall University and received his law degree from Seton Hall University School of Law. Robert began his legal career as a law clerk to the Honorable Burrell Ives Humphreys, New Jersey Superior Court, Law Division.
David Bender, Legal Analyst and Audit Specialist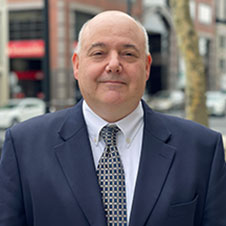 David Bender joined the Office of the State Comptroller in May of 2020. Prior to that, David served ten years as a New Jersey Deputy Attorney General with the Department of Law and Public Safety's Division of Law, and six years with the Department of Taxation as a Tax Services Specialist.

David holds a J.D. from Rutgers Law School- Camden, a M.A. in English Literature from Penn State University, a B.S.B.A. in Accounting from Thomas Edison State College, and a B.A. in English Literature from Rutgers University – New Brunswick.
Mikayla Ridolfino, Personnel and Administration Specialist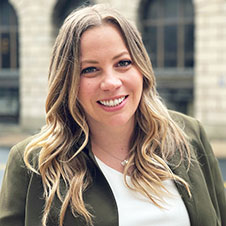 As the OSC's Personnel and Administration Specialist, Mikayla Ridolfino manages a variety of Human Resources affairs, including staffing, performance reviews, employee relations matters and training.
Mikayla began her career in Human Resources at the Civil Service Commission. She went on to work in Labor Relations at the Office of Information Technology. Mikayla then moved to the Department of the Treasury's Labor Relations Unit, where she handled Employee Relations matters and served as Treasury's PAR Coordinator. Mikayla attended Rutgers University New Brunswick, where she received her Bachelor's Degree as a double major in Labor Studies/Employee Relations and Human Resource Management.
Megan Malloy, Director of Communications
As Director of Communications, Megan Malloy amplifies OSC's work and priorities to the press and the public. Megan works with the media in an effort to advance OSC's mission of making New Jersey government more transparent and accountable and oversees OSC's digital strategy.

Megan began her career as a freelance reporter and producer for WNYC, New York and New Jersey Public Radio. She went on to work in digital communications at Everytown for Gun Safety, a nonprofit focused on ending gun violence founded by former Mayor Mike Bloomberg. Megan also worked as a consultant at M+R Strategic Services where she advised the nation's leading nonprofits on digital and communications strategies. She graduated from New York University and holds a Master's Degree in English from Columbia University.
Laura Madden, Digital Communications Manager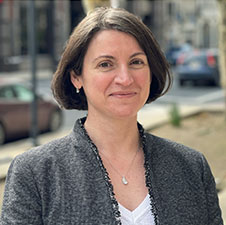 As Digital Communications Manager, Laura Madden manages OSC's digital and video strategy. She produces compelling digital content aimed at informing New Jersey residents about OSC's reports and mission of advancing government accountability.
Laura brings a strong background in television production, post-production and editing at numerous organizations including Bloomberg and National Geographic. A skilled writer and photographer, Laura has reported in the U.S. and abroad on a variety of subjects. Laura began her career as an associate producer on documentary films and later as a project manager on reality TV series, and holds a Bachelor's degree in Communications from Temple University in Philadelphia.
Adrienne Taylor, Administrative Analyst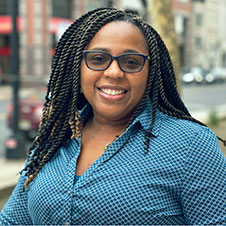 Adrienne serves as Information Security Representative for the Office of the State Comptroller where she provides technology, communications, and data support to OSC staff. She also helps with IT-related matters as they arise.

Adrienne began her career as a Software Engineer at L-3 Communications Systems-East. From there, Adrienne joined OSC in the Audit Division as an IT auditor. Adrienne attended Richard Stockton University where she earned a Bachelor's degree in Computer Information Systems.
Report
Waste or Abuse
Report Fraud
Waste or Abuse