Payment Information
Once your application is approved, we will need your payment information.

IMPORTANT:
You should have received a text or email with your unique login information to select a payment method.

You must enter the username and password exactly as shown in your unique login information. For example, if the username is your phone number, it must include the dashes when you enter it in the username section.

If you choose check, you must confirm that your name and mailing address is correct. If it is not correct, please send an email to
If you choose direct deposit, you must enter the correct routing number, account number and know whether your account is a checking or savings account. Errors in entering any of the above will result in a delay in you benefit payment.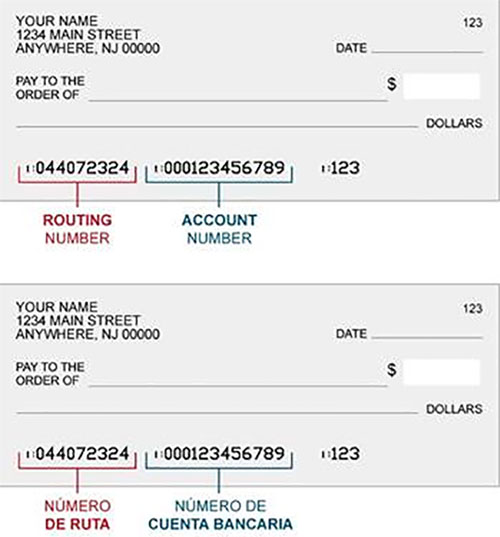 Payment was disbursed
If you have received a notification that your payment was disbursed but have not received your benefit in 5-7 business days, please email us at ExcludedNJFundQuestions@dhs.nj.gov with "Payment Not Received" in the subject line and your application ID number and we will be in touch with you.
If you encounter any organization or entity seeking to charge money or solicit personal information to provide application assistance, please call 800-242-5846 to report potential fraud.