The Division of Mental Health and Addiction Services (DMHAS) serves as the Single State Agency (SSA) for Substance Abuse and the State Mental Health Authority (SMHA) as designated by the U.S. Substance Abuse and Mental Health Services Administration (SAMHSA). The Division oversees New Jersey's adult system of community-based behavioral health services. These agencies provide a full array of services, including substance use prevention and early intervention, emergency screening, outpatient and intensive outpatient mental health and addictions services, partial care and partial hospitalization, case management, medication assisted treatment for substance use, and long and short term mental health and substance abuse residential services, in addition to other evidence-based practices such as the Program for Assertive Community Treatment (PACT), supported employment and education, and supportive housing.
The Department of Children and Families Children's System of Care serves children and adolescents with emotional and behavioral health care challenges and their families; and children with developmental and intellectual disabilities and their families. To find out about these services, Click here.



New! Gambling Disorder Treatment Providers


Protecting yourself and your clients from the Tripledemic" (Flu, RSV & COVID-19)

Tripledemic Power Point Presentation

Zoom Recording
Protecting yourself and your clients from the tripledemic (flu, RSV and COVID-19)
Passcode: WYvemD6!



New Jersey Center of Excellence for Recovery-Oriented Cognitive Therapy (CT-R)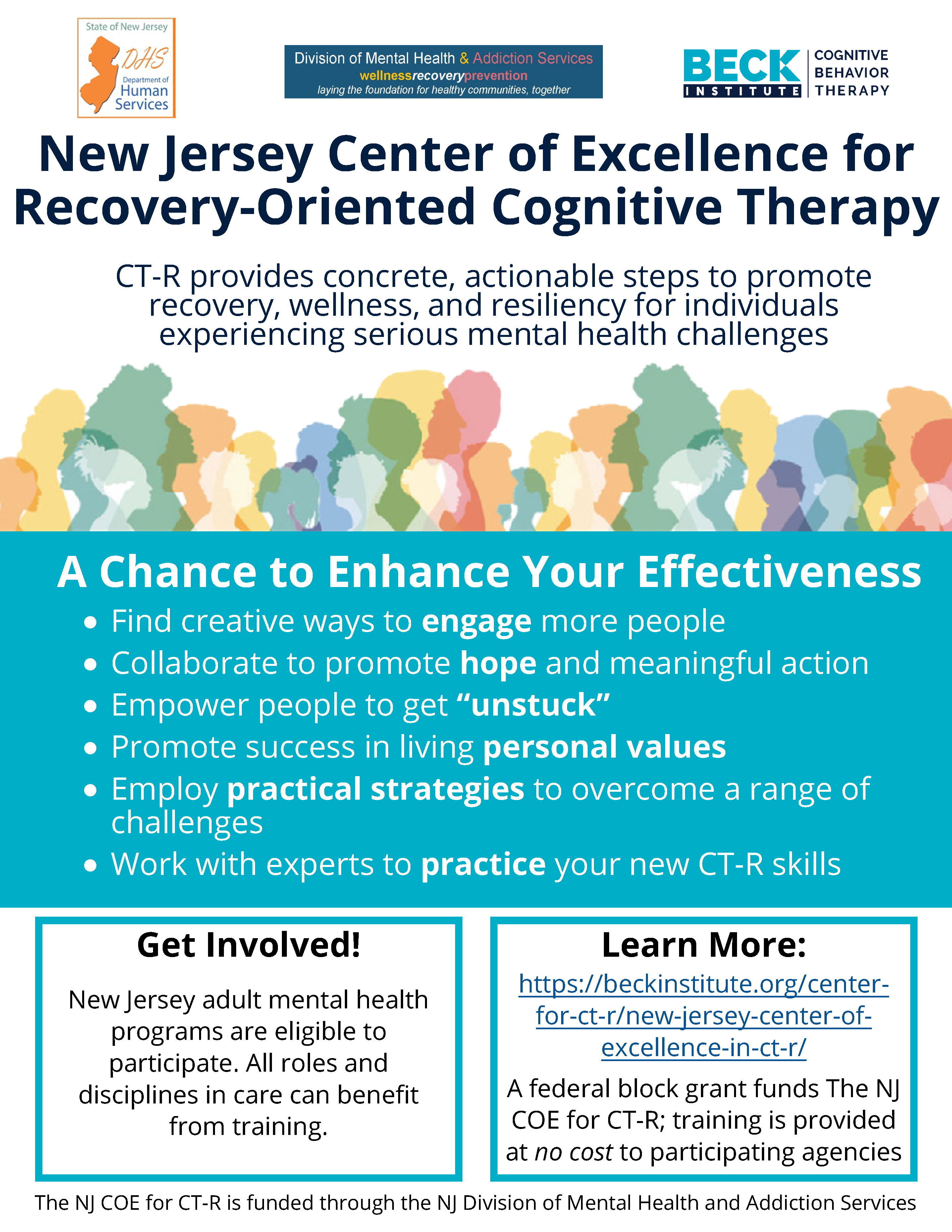 Download NJ COE for CT-R Flyer




~~~~~~~~~~~~~~~~~~~~~~~~~~~~~
988 Suicide & Crisis Lifeline
~~~~~~~~~~~~~~~~~~~~~~~~~~~~~


June 2023 Virtual Mental Health Awareness Training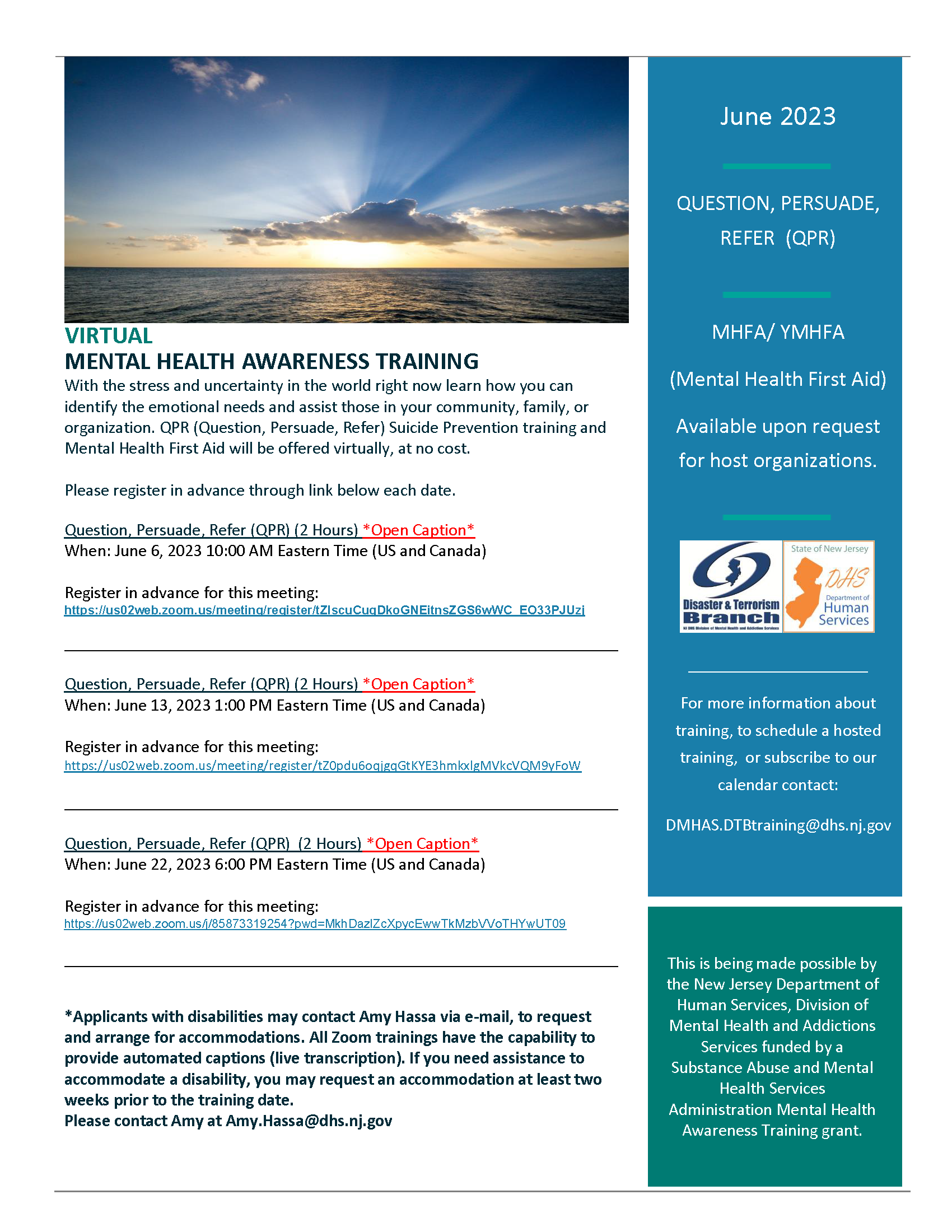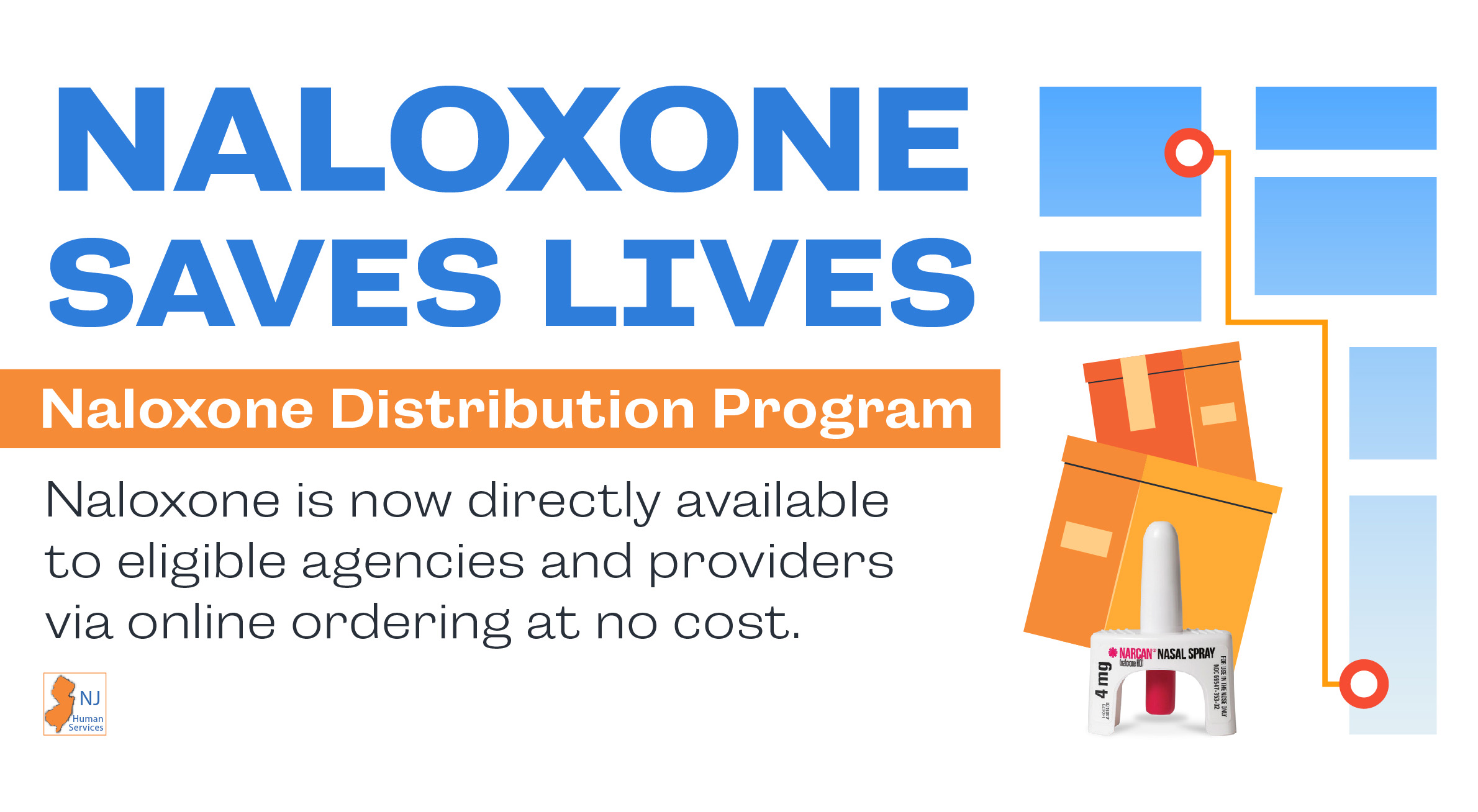 Coronavirus (COVID-19) Information and Guidance for Providers

Coronavirus (COVID-19) Consumer and Family Resources
Download Hope and Healing Brochure