Workforce Development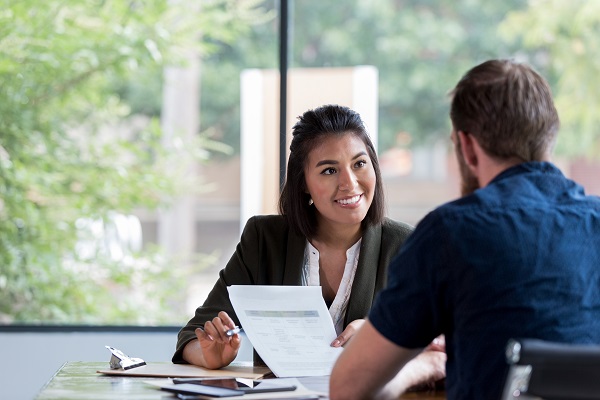 The following are programs offered to New Jersey employers by the New Jersey Department of Labor and Workforce Development.
The New Jersey Department of Labor promotes economic prosperity and job growth in New Jersey primarily through recruitment and training initiatives. A team of locally out-stationed representatives provides the business community an increased awareness of, and direct access to, the menu of available government business services. This service can positively impact operating costs, workforce development and production.
Employers are encouraged to work with our Business Services Team members to discuss their immediate and future hiring needs. Our team provides concierge-like services, helping employers by directing them to resources to meet their current and future business needs. This includes talent acquisition services and state hiring and training incentives. Are you Interested in supporting returning veterans and/or hiring individuals with a disability? Our dedicated Veterans Business staff streamline employers' search for ideal candidates by matching military skills with employers' civilian job needs. Our Vocational and Rehabilitation Services representatives have access to a pool of qualified candidates and are ready to advise employers about available assistive technology and the benefits of hiring individuals with disabilities. Our OJT (On-the-Job Training) team members can guide employers through the process of working with our state training hiring incentives. We look forward to serving you.
Qualified and knowledgeable Business staff assist employer recruitment efforts, offer information about programs and services designed to ensure business success in New Jersey, and provide employers with a professional environment in which to conduct business. Co-located at One-Stop Career Centers, each Business Resource Center is equipped with meeting space, PCs, photocopiers, telephones, fax machines, projectors, informational brochures, and access to labor market and demographic research—all at no cost to employers.
For employers who are restructuring and are contemplating layoffs, the Response Team can:
plan and deliver on-site services to assist the affected workers with reemployment services, unemployment insurance filing and retraining services;
provide staff support to establish and operate a workplace layoff transition committee;
and provide on-site job-search skills development and resume-writing workshops.
Workforce 55+ On-the-Job Experience (OJE)
Private, non-profit employers who offer eligible jobseekers (age 55 or older, income eligible, and unemployed) the opportunity to gain work experience may do so at no cost. OJE participants' salary is covered for four weeks by a federal grant, providing employers with an opportunity to observe and train the employee before making a permanent hire.
---
On-the-Job Training (OJT)
Employers who hire for full-time positions are reimbursed up to 50% of the new employee's wages for a period up to 26 weeks in exchange for agreeing to provide training in a specialized skills set. Employers who hire individuals with a disability may also be eligible for OJT contracts for part-time work.
Upskill Grants: NJ Incumbent Worker Training
New Jersey employers (labor unions, businesses, and community organizations) may receive training grants of up to $1,500 per worker to improve existing employees' skills. Training may be provided by employers at their business or by an eligible training provider.
---
Opportunity Partnership Grants
Employers help design the training programs they need to fill a skills gap in their industry. A customized training program with participants vetted by employers is created with a training provider of their choosing, and upon completion of the training program, employers have new hires with the specific skills they have prioritized.
---
Registered Apprenticeship Incentive Program
This program offers employers financial resources to upgrade the skills of employees through the federal Registered Apprenticeship Program. The incentive program offsets for the employer apprenticeship training-related costs such as on-the-job training, related classroom instruction, supervision by a journey person, or remediation of basic skills. Upon approval of a mini-grant application, employers sponsoring apprentices can be eligible for up to $5,000 of financial assistance.
Federal Bonding
This unique job-placement tool provides employers with insurance for hiring jobseekers who have poor credit histories, are recovering substance abusers, are on public assistance, or are justice-involved. Federal bonds of up to $25,000 are offered at no cost for up to six months, providing employers the security to hire with confidence.
---
Work Opportunity Tax Credit Program
This is a federal program that offers employers tax incentives to hire individuals from certain targeted groups. Some of these groups are low-income and/or welfare individuals, ex-offenders, individuals with disabilities, veterans who have received food stamps, and summer youth. Hiring workers from any of the targeted groups can earn an employer a tax credit of up to $2,400 for the first year of employment. The number of new hires that can qualify employers for these tax credits is unlimited.
---
New Jersey Builders Utilization Initiative for Labor Diversity (NJBUILD)
In an effort to correct the under-representation of women and minorities in the heavy equipment and construction trades, NJBUILD provides funding to consortia of employers, labor organizations, community organizations and training providers to provide workforce readiness and vocational training to women and minorities. Graduates of the program will be given the opportunity to pursue entry-level apprenticeship programs in the construction trades. In addition, the WomenBuild program will provide women and female ex-offenders residing in Camden and Essex counties training and case management services with the goal of placement into a registered apprenticeship occupation. The program is funded by a transfer of 1/2 of 1% of all state construction projects to the NJBUILD program.
---
Foreign Labor Certification Program
This program permits U.S. employers to hire foreign workers on a temporary or permanent basis to fill jobs essential to the U.S. economy. Certification may be obtained when an employer can show that there are insufficient qualified U.S. workers available and willing to perform the work. The wages must meet or exceed the average wage paid for that occupation in the area of intended employment. Alien labor certification programs are designed to assure that allowing foreign workers into the United States on a permanent or temporary basis will not adversely affect the job opportunities, wages, and working conditions of U.S. workers.
For the H-2B program for temporary nonagricultural work, which may be one-time, seasonal, peak load or intermittent, call (609) 292-2900. For the H-2A program for temporary agriculture employment, call (609) 777-1838.
For information on the permanent alien employment programs, visit the Web site of United States Department of Labor online here.