Contact The NJ State Council
on the Arts
Mailing Address:
NJ State Council on the Arts
P.O. Box 306
Trenton, NJ 08625-0306
Office Address:
33 West State Street, 4th Floor
Trenton, NJ 08608
Directions
Tel: (609) 292-6130
NJ Relay: 711
Email:
Feedback@sos.nj.gov



From Cape May to The Palisades, New Jersey is home to diverse communities with traditional folk arts, shaped by the aesthetics and values of the cultures they represent. The State Arts Council is committed to supporting the artists at the heart of these communities, working to pass distinctive art forms from one generation to the next, and preserve their cultural legacy.

Each year the New Jersey State Council on the Arts awards Folk Arts Apprenticeship Grants to help Apprentice artists hone their skills under the guidance of a Master artist in the same craft. Here we shine a light on their work: from them, to us, to you, we are "Passing It On".



An Art & Language of Turkish Women
Master Oya maker Ylvia Asal demonstrates her artistry at a State Arts Council public meeting - October 23, 2018
Communication is an extraordinary gift of language. Some languages are highly specialized, existing within a tradition of symbolism. In the world of Oya, a traditional needle lace art form from historical
Anatolia
, the women who hand-stitch it reveal how they are feeling with the embellishment of a particular flower or the edging of a distinctive ornamental pattern. She creates her own language sewn on the head scarves or handkerchiefs she fashions. When her family learns it, they receive the messages loud and clear: "I'm hoping to get married", "I'm unhappy with my husband", or "I'm still mourning my loss". Whatever her state of mind, especially regarding familial life, she can communicate it creatively through the art of Oya.
This of course is rarely practiced today, but the Tradition lives on in the smaller villages of the Black Sea region of Turkey, where Master Oya maker, Ylvia Asal, is from. In the town of Giresun, Turkey, Ylvia recalls growing up absorbing the magic of Oya and other handicrafts from her grandmother. Women of the family and community would gather to sit together and stitch things, showing each other their loops and knots or crochet patterns, and chatting about life as they went. An exclusively feminine activity, Ylvia tells us, "In these village communities, it's still a regular part of women's family and social lives".
Today, her fingers can effortlessly construct a tiny flower out of a simple piece of thread and crochet needle in moments, but she knows firsthand how much time it takes to become so capable. Like Ylvia's ancestors, over years of practice, her daily connection to the art form has given her hands the dexterity to create what's in her mind's eye; as if they had the secret code to Ylvia's imagination. Time has been a faithful partner in mastering these skills.
It's enlightening to learn that while Turkish lace has evolved to include inventive three dimensional jewelry pieces, in today's highly contemporary Western Turkey, there is generally a very different notion of these crafting traditions. Put quite simply, many people from that region feel traditions of ancient Turkey should remain in the past. According to first-year New Jersey State Arts Council Folk Arts Apprentice, Zeynep Yurderi, someone from Western Turkey may say to her, "Why do you want your house to look like your grandmother's house"? Displaying pieces of Oya around her home, she admits her resistance to that question is strong, saying, "Oya is an art and a tradition to be appreciated, not forgotten".
Zeynep, who grew up in Izmir, Turkey, shares similar memories of her grandmothers skillfully constructing enchanting pieces, such as a beloved and ornate tablecloth that became part of her dowry. But with modern aesthetics and values dominating Western Turkey, it has become increasingly less common to see people holding on to traditions of the past. At least there, Oya is a dying language. So it is particularly exciting for Ylvia and Zeynep that, here in N.J., they've found an opportunity to keep their cultural tradition alive. Through Ylvia's steady guidance, Zeynep is beginning to improve her skills, learning the language of Oya, and stepping ever so much closer toward her ultimate goal: passing on a knowledge and appreciation of this ancient art form to her own young daughter.
Example of Ylvia Asal's crocheted lace jewerly
You recently took an extended trip to Turkey. Can you tell us about that trip and how you benefited?

YLVIA:
Yes! In 2017, I planned a trip back to Turkey and stayed for nine months! It was an amazing cultural experience for me. I traveled to many cities in Turkey and did a lot of research on Oya traditions and history from different regions, like the village in Giresun where the women make yarn from nettles. In my travels, I met many women who are making Oya, and I have an unforgettable memory of meeting a blind woman making Oya. Visiting Fetiye "Kaya Koy" was the most heart touching place for me. It reminded me of my grandfather's story, living on the Black Sea coast. I felt my ancestors were with me. On my trip, I was thinking about what things best represent Anatolia and what I could bring back to the U.S.
Can you give an example of how Oya might be used to communicate?
YLVIA:
It is seldom used today, but with Oya a woman can express a lot of emotions to her community. Like, if she has a lover that leaves home to go into the army, she might create a head scarf with a special motif embroidered on it that signifies her longing for him to return.


What do you enjoy about working with Zeynep?
YLVIA:
She knows how important traditional art and craft are. I believe in her commitment to develop her skills and pass them on to the next generation. She has quickly learned the basics and is building on them. Carrying culture and teaching folk art to a new generation is a great way for Turkish-American people to connect. For example, while teaching Zeynep we speak the Turkish language and talk about the meanings of Turkish words. Oya crosses religious, economic and regional boundaries because of our shared Anatolian heritage.


Zeynep's Thanksgiving table dressed with her grandmother's lace tablecloth
Q & A with the Apprentice
What is your personal history with Oya? And how long have you been practicing?
ZEYNEP:
I've been practicing for about three years now and I consider myself a beginner. Growing up in Turkey, I watched both of my grandmothers crochet (father's mother) and make Oya (mother's mother). I actually remember seeing needlework on clothing and linens throughout my childhood and I always admired it. Unfortunately, before I had a chance to learn Oya from her, my grandmother passed away. I inherited beautiful pieces of my grandmothers' work, like a crochet lace tablecloth that I recently used for the first time on Thanksgiving day. The time it must have taken her to make it - it's stunning! Lacemaking is part of my heritage and I want to be able to teach it to my daughter someday.


After this first year Apprenticeship will you continue a relationship with Ylvia?
ZEYNEP:
Ylvia is a great master and I'm learning a lot from her. She makes the lessons personal, fun as well as instructive, which makes it easier to learn and keeps me motivated. Ylvia also knows the heritage in lace and can teach me things that other needlework teachers cannot. If my work and business travel schedule allows, I am thinking about applying for a second apprenticeship. Practicing this art form makes me feel closer to my culture and family roots.


You own a specialty boutique here in N.J. Can you tell us about it and how Turkish lace is part of it?
ZEYNEP:
My business, ZEYZANI, was formed with the vision of creating wearable art from the soul, to elevate any woman to the center of attention. Lace already has been a part of the ZEYZANI line and I am working on Oya (needle lace) to be a part of our Spring Collection in 2020 - somehow, someway I would love that to happen!


Master Lace maker, Ylvia Asal (left) sits with her Apprentice, Zeynep Yurderi (right) during a session at ZEYZANI, Zeynep's boutique in Moorsetown, N.J., December 10, 2018
Ylvia recently opened her own studio where she is not only displaying and selling her original lace work, but is also teaching a variety of classes. Learn more about Anatolia Art & Craft Studio!

From the Author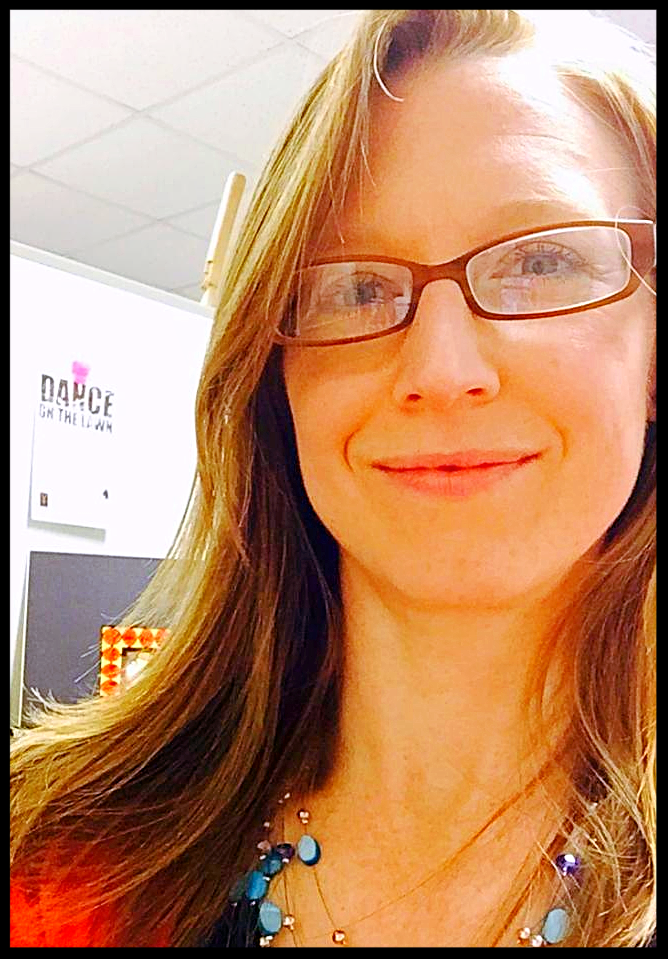 Having the opportunity to meet, interview, and promote NJ's Folk/Traditional Artists is quite simply an honor. The artists featured in every issue of this publication are renowned in their communities, playing a vital role in keeping their cultural identities alive through the art forms they practice and master. Because they merit being experienced and celebrated, it is the Council's hope to bring these distinctive cultural traditions into focus and to share them with all New Jerseyans. I am more than happy to oblige that pursuit. In writing these issues, it is my hope that I can convey a bit of the marvel of the artists' work to you, so that you might better understand and take pride in the richness of our state's splendid diversity. Please, feel free to "pass it on"!
-Stephanie Nerbak-
The title for this publication was inspired by Rita Moonsammy's book entitled,
Passing it On, Folk Artists and Education in Cumberland County, New Jersey, published in 1992.
Click
HERE
for additional information about the New Jersey State Council on the Arts, their Folk Arts Apprenticeship Program and other Grant Opportunities for New Jersey's Artists.
The New Jersey State Council on the Arts, created in 1966, is a division of the NJ Department of State. The Council was established to encourage and foster public interest in the arts; enlarge public and private resources devoted to the arts; promote freedom of expression in the arts; and facilitate the inclusion of art in every public building in New Jersey. The Council receives direct appropriations from the State of New Jersey through a dedicated, renewable Hotel/Motel Occupancy fee, as well as competitive grants from the National Endowment for the Arts. To learn more about the Council, please visit

---