Contact The NJ State Council
on the Arts
Mailing Address:
NJ State Council on the Arts
P.O. Box 306
Trenton, NJ 08625-0306
Office Address:
33 West State Street, 4th Floor
Trenton, NJ 08608
Directions
Tel: (609) 292-6130
NJ Relay: 711
Email:
Feedback@sos.nj.gov



From Cape May to The Palisades, New Jersey is home to diverse communities with traditional folk arts, shaped by the aesthetics and values of the cultures they represent. The State Arts Council is committed to supporting the artists at the heart of these communities, working to pass distinctive art forms from one generation to the next, and preserve their cultural legacy.

Each year the New Jersey State Council on the Arts awards Folk Arts Apprenticeship Grants to help Apprentice artists hone their skills under the guidance of a Master artist in the same craft. Here we shine a light on their work: from them, to us, to you, we are "Passing It On".



Virtual Folk Arts for Homebound
How Folk Artists are still connecting with people from a distance
Homebound Folk Teaching Artist, Valerie Vaughn, in a Homebound session with program participants via ZOOM, Spring 2020.
In 2018, the
New Jersey State Council on the Arts
piloted a new program called Folk Arts for Homebound in partnership with the
Jersey Shore Folklife Center at Tuckerton Seaport
and support from the National Endowment of the Arts. This innovative program was designed to combat social and cultural isolation experienced by those individuals who are unable to leave their homes without assistance from family or caregivers. Most notably this applied to the elderly or disabled members of communities. Trained Folk Artists from NJ visited homebound participants to perform or teach a craft in the comfort and privacy of their homes. It became an exceptionally impactful program, one that had an increase in participation and support. As it began to grow, the program also quickly relied on the expertise of teaching artists from the other regional Folklife Centers in NJ, who also have had successful Folk Arts for Homebound programs. There is no doubt that it was a special and unique opportunity for all involved.
Fast forward to the era of coronavirus, when social distancing and stay-at-home orders have threatened the sustainability of the Homebound program. And yet, it began to adapt as the definition and reach of what it means to be "Homebound" expanded, and our global reliance on technology to remain connected surged. Executive Director at the Tuckerton Seaport & Baymen's Museum, Brooke Salvanto highlighted the need for the continuation of Folk Arts for Homebound sharing, "This program offers connection and a sense of community. We encourage students to express themselves through art and this outlet is now more necessary than ever". Recently, we spoke with Valerie Vaughn, a leading Folk Artist dedicated to the Homebound program, who also has a strong background in social work. She told us more about the history of the program, how things have changed, and what the response has been to this new way of engaging.
Homebound participant, Liam Beller, in a virtual session with Valerie Vaughn, Spring 2020.
Q & A with Valerie Vaughn
Passing It On: What is your connection to the community and your role in the Folk Arts for Homebound program?

Valerie Vaughn:
Well, I'm a Folk Artist serving the area. I've been here for 35 years and have been involved with the evolution of the Tuckerton Seaport and the Folklife Center organically over the years. I've always combined social work with music and though I have no official title, I call myself 'The Singing Social Worker'! I helped create and establish the Homebound program and the guidelines for the artist training program. I provided the social work perspective of it all. I'm thrilled and delighted that these things (social work and music) have come together in my life.

PIO: The program was in the middle of its third year when stay-at-home orders came through. How did that affect you and the program? How did you navigate this?
VV:
When it first happened, everything stopped in its tracks. We all had to regroup and figure out what was going on. Some artists had completed their sessions with participants, which was good. I was half way through with my first participant and had to stop for about a month. Then we began to see that people were doing things online. Once we heard the word, 'Zoom', things changed. One of my jobs was doing special education music for a high school for the severely disabled. I started to learn how to use it (Zoom) when school went online. One of my students with down syndrome, his mother asked me to keep doing lessons with him individually on Zoom. So he and his mom helped me learn, and eventually he became one the Homebound participants. Before I knew how to use Zoom, I put it together that some participants were good with their phones and could use Facebook Messenger calling. That's what I was able to do with one participant who was really interested in guitar. I put some strings on an old guitar that I had and brought it to her. She was able to have it there for her last session, using Facebook Messenger calling from her phone. So, that's what we did! We were able to pull it off!


PIO: Are there challenges with this way of offering the program?
VV:
The big challenges for special needs populations: Is there a computer in the house? Will they know how to use it in this way? (For artists): One of our Homebound artists was struggling because as an artist she wasn't set up to do things with technology and she had technological issues. Her internet wasn't reaching her home studio. Folk artists might not always be so tech savvy because we're into the hands-on, and the simple, organic way. Music translates nicely, but some artists may have to mail or drop off materials to participants. As artists, we're all being faced with learning the art of the virtual presentation.


A low-key Homebound music studio equipped with Karaoke machine, guitar, autoharp, and bunny ears, created by Valerie Vaughn. Spring 2020.
PIO: Tell us about the response you've had from participants about keeping the program going. What has been the impact?
VV:
They were very excited because it looked like people's whole world's were stopping. I've had some lovely sessions. Playing a little music and singing some songs with participants. They were very grateful. A lot of these people that I work with, I keep in touch, give them a call every now and then...because you become so friendly. If I forget to call, they call me! And, the younger participants with special needs...oh, their parents were extremely grateful! They were just really appreciative that it (the Homebound program) got to carry on.



From the Author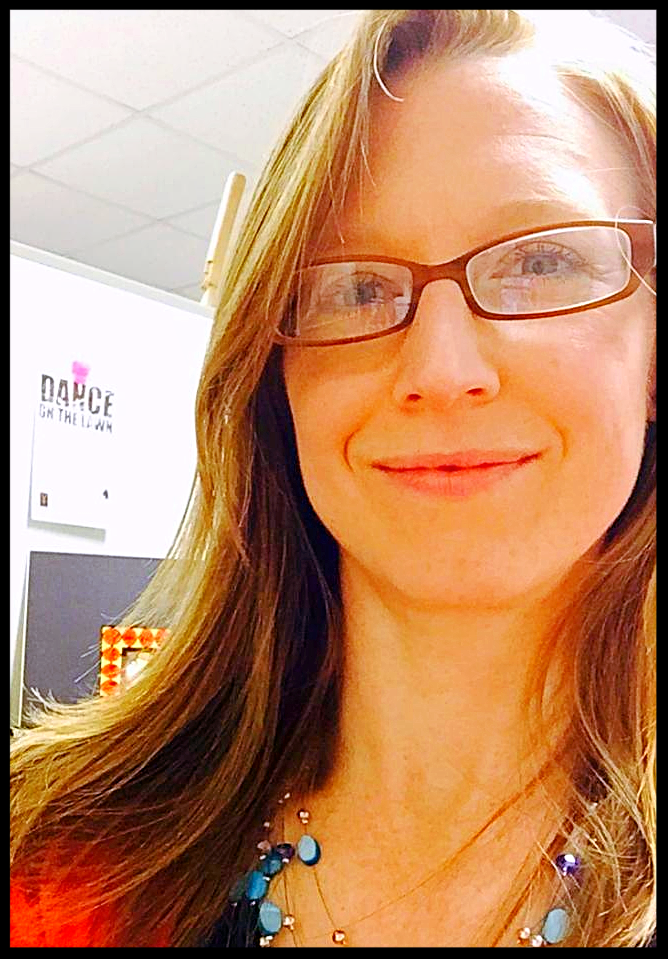 Having the opportunity to meet, interview, and promote NJ's Folk/Traditional Artists is quite simply an honor. The artists featured in every issue of this publication are renowned in their communities, playing a vital role in keeping their cultural identities alive through the art forms they practice and master. Because they merit being experienced and celebrated, it is the Council's hope to bring these distinctive cultural traditions into focus and to share them with all New Jerseyans. I am more than happy to oblige that pursuit. In writing these issues, it is my hope that I can convey a bit of the marvel of the artists' work to you, so that you might better understand and take pride in the richness of our state's splendid diversity. Please, feel free to "pass it on"!
-Stephanie Nerbak-
The title for this publication was inspired by Rita Moonsammy's book entitled,
Passing it On, Folk Artists and Education in Cumberland County, New Jersey, published in 1992.
Click
HERE
for additional information about the New Jersey State Council on the Arts, their Folk Arts Apprenticeship Program and other Grant Opportunities for New Jersey's Artists.
The New Jersey State Council on the Arts, created in 1966, is a division of the NJ Department of State. The Council was established to encourage and foster public interest in the arts; enlarge public and private resources devoted to the arts; promote freedom of expression in the arts; and facilitate the inclusion of art in every public building in New Jersey. The Council receives direct appropriations from the State of New Jersey through a dedicated, renewable Hotel/Motel Occupancy fee, as well as competitive grants from the National Endowment for the Arts. To learn more about the Council, please visit

---