Student Attendance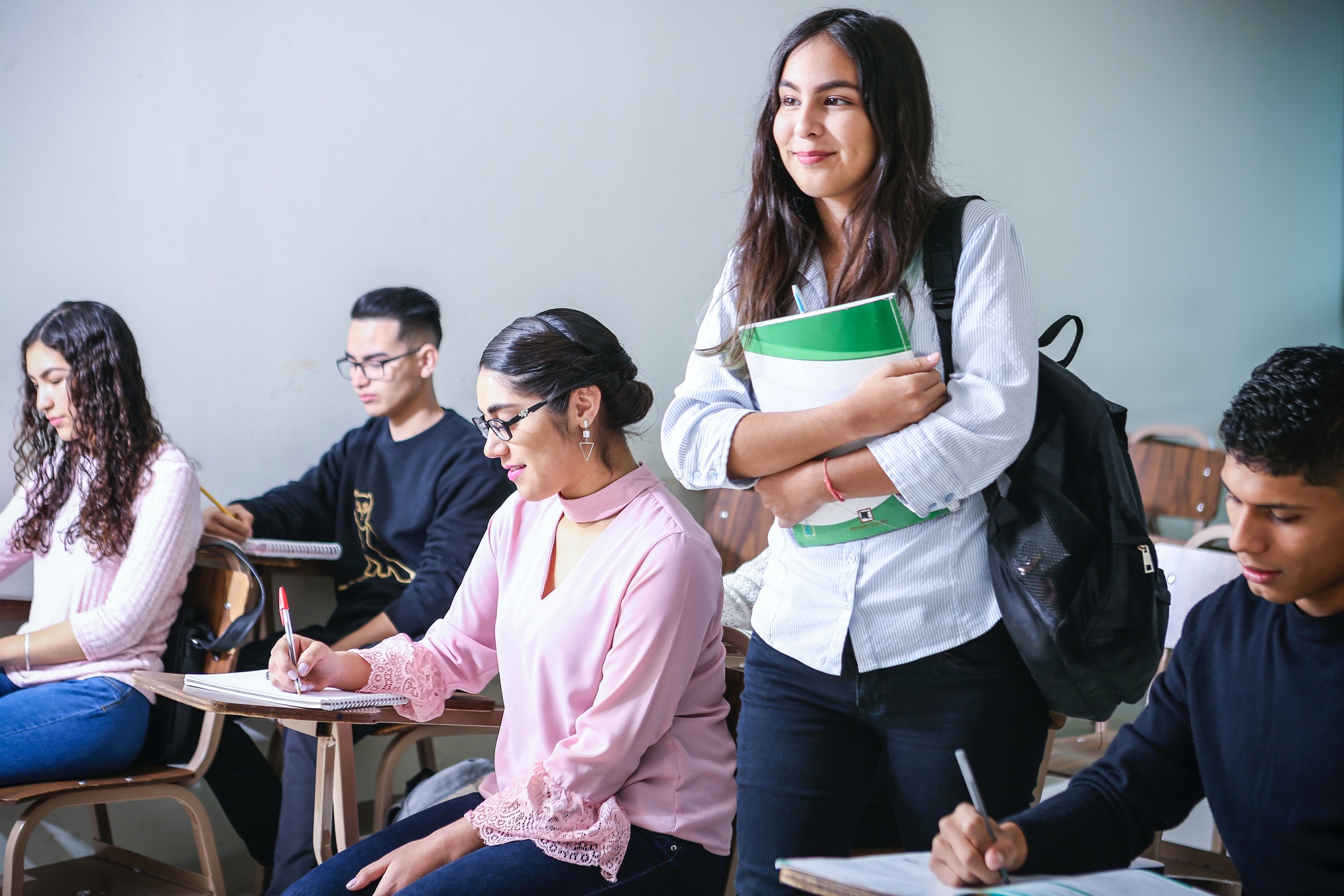 Student absenteeism can lead to low academic achievement, dropping out of school, delinquency and gang involvement. School districts that have established multi-systemic approaches and policies pertaining to student absenteeism typically experience fewer numbers of dropouts and a greater number of graduates.
The compulsory education law (N.J.S.A. 18A:38-28 through 31) requires all children between the ages of 6-16 to attend school. The attendance regulations (N.J.A.C. 6A:16-7.6), require each district board of education to develop, adopt and implement policies and procedures regarding the attendance of students, including the adoption of a definition of "unexcused absence" that counts towards truancy. While the regulations allow for the parent to be referred to municipal court for a truant child, consideration should be made to refer or coordinate with a community-based social and health provider agency, other community resource, or the juvenile/family crisis intervention unit (FCIU). For more information contact the FCIU in your area.
"Start Where You Are" My student Chronic Absenteeism rate was at or near 10%.
Determine the available data that would suggest which students are absent and why they are absent.
Develop mechanisms and/or protocols to analyze and respond to data regularly and efficiently. Consider creating district and/or school-wide Early Warning Systems.
Administer a family/caregiver survey (that was developed in consultation with local parent organizations), as well as a student survey to uncover and determine why students are absent.
Explain early and often the importance of regular attendance. Missing only two days a month would result in being Chronically Absent from school.
Respond to each incident of absenteeism with communication to families/caregivers through text, email and/or with a phone call.
Guidance for Reporting Student Attendance for Chronic Absenteeism
This guidance clarifies policies and expectations for reporting student membership and attendance data in NJ SMART and the methodology for measuring chronic absenteeism. Districts should review their locally-developed attendance data collection system or work with their Student Information System (SIS) vendors to make sure they are in compliance with attendance reporting requirements as outlined in this guidance.
New Jersey School Register booklet
Strategies for Addressing Chronic Absenteeism
To support schools' efforts to combat chronic absenteeism the New Jersey Department of Education (NJDOE) has developed the following document to provide schools and districts with proactive ideas and strategies to engage educators, families and the community in an effort to improve student attendance.
Getting Students to School: Strategies for Improving Attendance and Reducing Chronic Absenteeism (Released May 2018)
Data-Based Decision Making for Addressing Chronic Absenteeism (2023)
Resources for Educators
Toolkits
Reports
School dropout is a complex and multi-systemic issue. Therefore, the strategies and resources for both the prevention and reengagement of student dropouts are diverse. Provided below are resources and information on school dropouts.
Data
Reports
Resources
Statutes
All References below can be found at the New Jersey Legislature's website or at Rutgers School of Law:
N.J.S.A. 18A:38-25 Attendance required of children between six and 16;
N.J.S.A. 18A:38-25.1 Requires school districts to develop a corrective action plan if 10 percent or more of their students are chronically absent
N.J.S.A. 18A:38-26 Days when attendance required
N.J.S.A. 18A:38-27 Truancy and juvenile delinquency defined
N.J.S.A. 18A:38-28 Truants; return to parents or school
N.J.S.A. 18A:38-29 Warning and arrest of vagrants or habitual truants
N.J.S.A. 18A:38-30 Assistance of sheriffs, police officers, etc.
N.J.S.A. 18A:38-31 Failure to comply with provisions of article; fine
N.J.S.A. 18A:38-32 District and county vocational school attendance officers
Regulations
The following regulations can be found on the NJDOE Administrative Code page:
N.J.A.C. 6A:16-7.6, Attendance
N.J.A.C. 6A:32-8.3, School attendance
Student Attendance Policies and Procedures Compliance Checklist (PDF | Word)