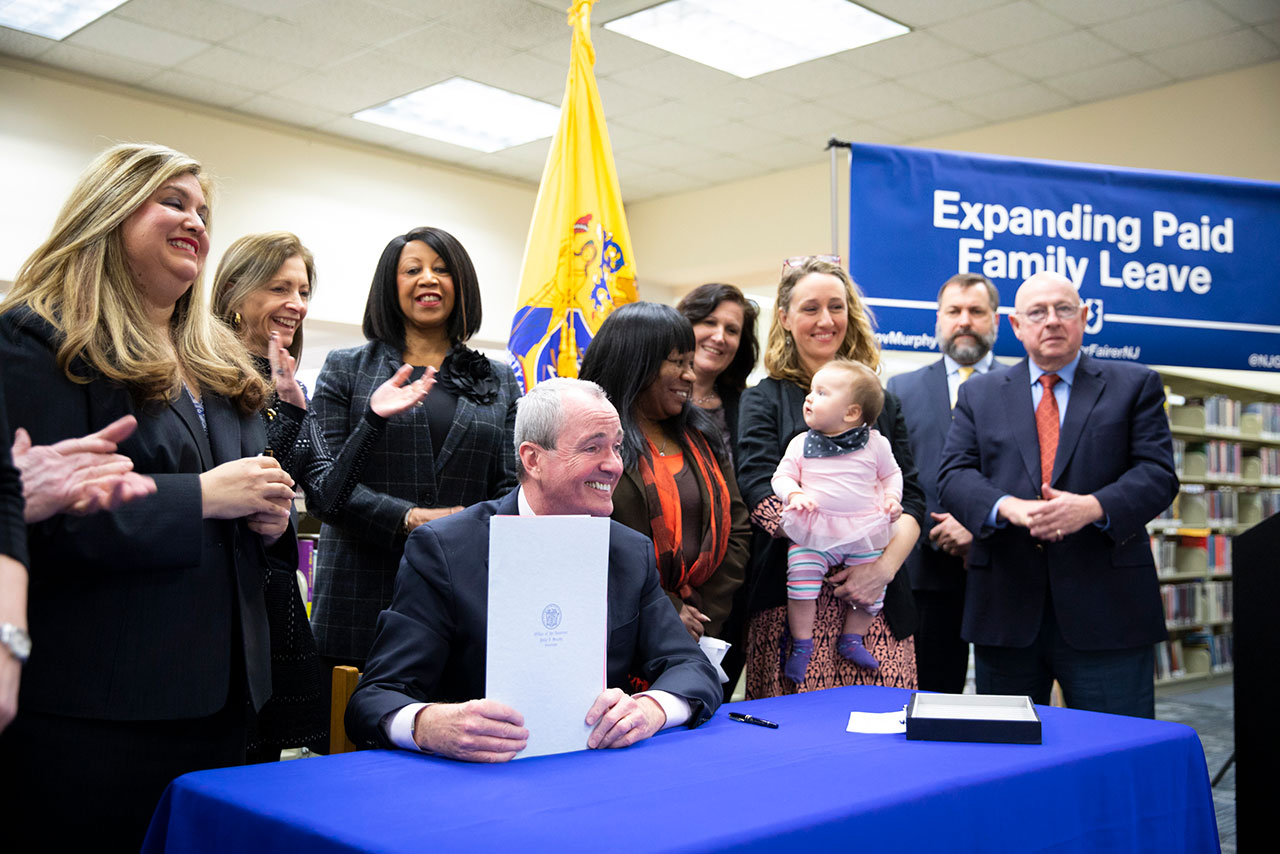 Governor Murphy Signs Sweeping Legislation Expanding Paid Family Leave
Acting on his commitment to support and uplift New Jersey's middle class, Governor Phil Murphy today signed into law a sweeping expansion to the state's paid family leave program. New Jersey enacted a paid family leave program in 2008 and this week's law significantly expands that program to provide additional job protections for those who miss work due to caring for a newborn child, or a sick loved one.
"No one should ever be forced to choose between caring for a family member and earning a paycheck," said Governor Murphy. "By providing the most expansive paid family leave time and benefits in the nation, we are ensuring that New Jerseyans no longer have to face such a decision and that working families are treated with the respect and dignity they deserve. This comprehensive paid family leave program, coupled with the newly passed earned sick leave and minimum wage increase, are fundamental elements in building a stronger and fairer New Jersey for all working families."
WATCH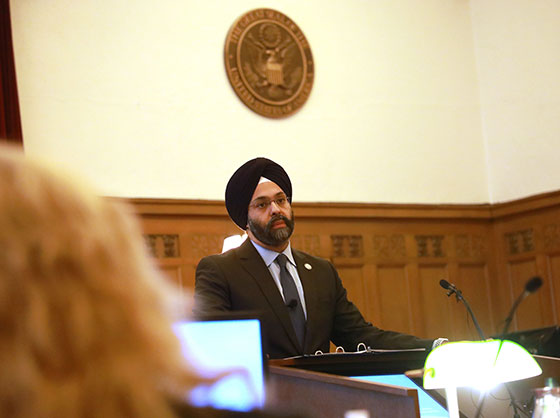 Attorney General Grewal Sues to Challenge President Trump's Emergency Declaration, Border Wall
Attorney General Gurbir S. Grewal joined California and 14 other states in suing over President Trump's decision to fund a border wall by declaring a national emergency and annexing billions of federal dollars earmarked for military construction projects and law enforcement drug interdiction efforts.
"The real national emergency is a President who refuses to adhere to the rule of law," said Attorney General Grewal. "In its effort to cater to a select few on the right, this Administration is trampling on our Constitution and circumventing the will of Congress. As the chief law enforcement officer for New Jersey, I have a duty to stand up for New Jersey's residents – including our immigrant community – and so I'm joining states across the country in challenging this emergency declaration in court."
"I am very concerned with President Trump's decision to declare an emergency to build his ineffective and unnecessary wall. His decision to circumvent Congress is not only fiscally reckless, but constitutionally dubious," said Governor Phil Murphy.
READ MORE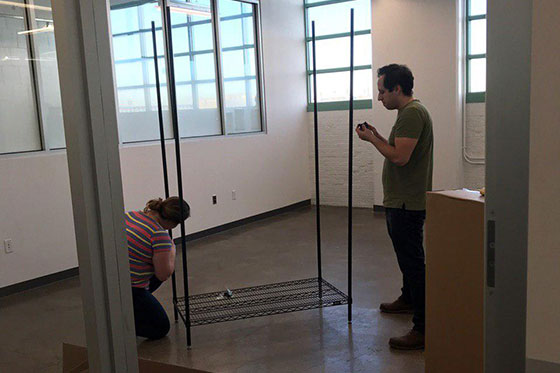 Kearny Point Welcomes NJ Ignite Participant
The New Jersey Economic Development Authority (NJEDA) announced that medical device manufacturer Carbon22 became the first startup company to benefit from rent support through NJ Ignite. Carbon22 recently moved into a creative 'flex' office space at Building 78 of Kearny Point.
NJ Ignite helps startup companies realize the benefits of collaborative workspaces by providing up to nine months of rent support for startup technology and life sciences businesses that are moving to an approved collaborative workspace. The program is made possible through a combination of support from the NJEDA and the collaborative workspace, with the NJEDA covering up to six months' rent and the collaborative workspace covering rent for half the length of NJEDA's commitment. Because Kearny Point is located within an Opportunity Zone, it can offer its companies participating in NJ Ignite an additional month of rent support.
READ MORE
First Lady Tammy Murphy Visits Homefront to Learn About "For My Baby and Me" Program
First Lady Tammy Murphy visited HomeFront to learn about the "For My Baby and Me" program that addresses the opioid epidemic by offering support to pregnant women and new mothers struggling with substance use disorder.