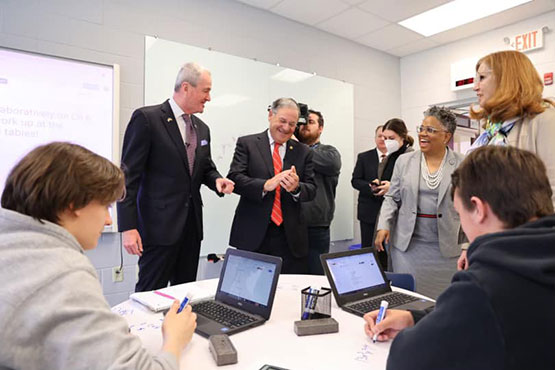 Governor Murphy, Senator Bramnick, and Assemblywoman Munoz Visit Chatham High School to Highlight School Funding Increases in Governor's Proposed Budget Plan
Governor Phil Murphy, Senator John Bramnick, Assemblywoman Nancy Munoz and Acting Education Commissioner Angelica Allen-McMillan visited Chatham High School, highlighting one of the school districts that will benefit from the nearly $19.2 billion in funding for New Jersey schools in the Governor's Fiscal Year 2023 budget plan. The budget proposal includes an additional $650 million in K-12 school aid, including a 14.12% ($531,187) funding increase for the School District of the Chathams.
"My administration is committed to strengthening our school system and providing every New Jersey child access to the quality education they deserve," said Governor Phil Murphy. "Under my proposal, school districts like Chatham will be able to provide a world-class education to their students without passing additional costs along to local taxpayers."
READ MORE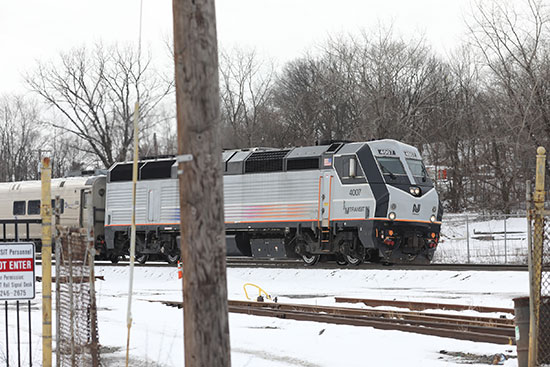 Governor Murphy Announces NJ TRANSIT Board Nominations and Appointments
Governor Phil Murphy announced his intention to nominate Carlos A. Medina, Esq, Kiabi Carson, and Evan Weiss to the NJ TRANSIT Board of Directors. The Governor will also directly appoint Rashonda Brown and Karen Thomas to serve on the board. As the Murphy Administration continues to improve and invest in NJ TRANSIT, the new members will bring fresh and diverse perspectives to the Board.
"Under our Administration, NJ TRANSIT has made great strides in improving performance, upgrading critical infrastructure, and hiring needed staff," said Governor Murphy. "Carlos, Kiabi, Evan, Rashonda, and Karen are the right choices to join the NJ TRANSIT Board during this transformative time to ensure appropriate oversight and accountability as we continue to make key improvements. Their diverse perspectives will serve as tremendous assets to benefit NJ TRANSIT and New Jersey commuters."
READ MORE

Agreement Reached on New Jersey Plan to Exit Decades-Old Child Welfare Lawsuit
Governor Phil Murphy announced that a motion to end federal oversight of the Department of Children and Families under a settlement agreement initiated by Charlie and Nadine H. vs. Whitman has been jointly presented to the federal court by the state and an attorney representing the plaintiffs.
"This agreement signifies the meaningful progress the Department of Children and Families has made in fulfilling its duties to protect and support children and families throughout our state," said Governor Phil Murphy. "Today's Department does the important work it was always meant to do by prioritizing the rights and well-being of the vulnerable children in its care. I am grateful the critical reforms our state has made on behalf of New Jersey children have been recognized in this agreement."

"Today's achievement is the result of more than two decades of reforms and transformation initiated and implemented by a workforce committed to helping New Jersey's families be safe, healthy and connected," said DCF Commissioner Christine Norbut Beyer. "Now, the Department of Children and Families is a nimble, data-driven, prevention-focused, and family-centric agency, as well as a national leader in child welfare and family well-being best practice."
READ MORE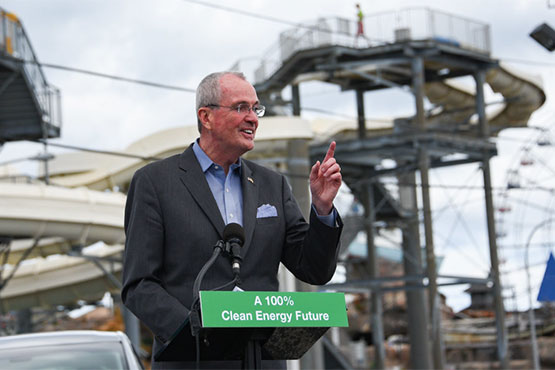 NJBPU Approves ACE Modified Power Purchase Agreements Ending the Use of Coal Generation in the State
The New Jersey Board of Public Utilities (NJBPU) has approved a petition filed by Atlantic City Electric Company (ACE) that modifies Power Purchase Agreements (PPAs) and Power Sales Agreements (PSAs) between ACE and Chambers Cogeneration Limited and Logan Generating Company, the last two coal-fired electricity generation units in New Jersey. Under the agreements, coal-fired generation will end after a brief transition period.
"Over the last several years, New Jersey has seen a steady decrease in greenhouse gas emissions because of my Administration's aggressive approach to mitigate climate pollution, power past coal, and expand our renewable energy resource mix," said Governor Murphy. "These agreements allow us to further shift New Jersey's energy portfolio away from harmful coal generation and focus on clean energy technology."
"The modified agreements are great news for the residents of New Jersey because at long last we are ending coal generation in our state," said NJBPU President Joseph L. Fiordaliso. "A key goal of the Energy Master Plan is dramatically reducing greenhouse gas emissions and the action by the Board is a massive step in that direction."
READ MORE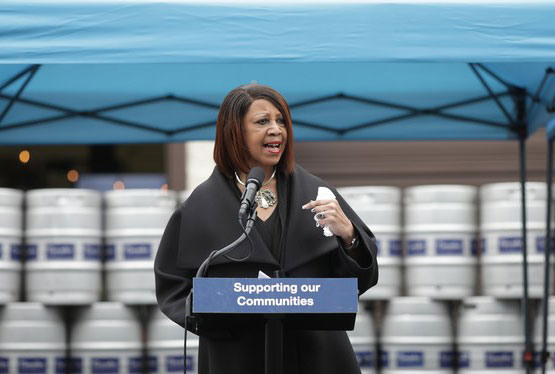 DCA Reaches Important Milestone: Fully Disburses Its Original Allocation of $625 Million in Federal Emergency Rental Assistance
The New Jersey Department of Community Affairs (DCA) announced that it has completely disbursed its original $625 million allocation of federal Emergency Rental Assistance (ERA) funds to New Jersey renter households impacted by the COVID-19 pandemic. About $608 million in rental aid has been delivered to 67,880 households by DCA's Division of Housing and Community Resources during the second phase of the State's COVID-19 Emergency Rental Assistance Program (CVERAP). The remainder is being used to administer the program.
The Department's high performance in distributing the rental assistance has led to not one, but two additional ERA awards to the State of New Jersey. On March 14th, DCA was notified by the U.S. Department of Treasury that it will receive $44.6 million more in ERA funds. This is on top of the additional $42.7 million in ERA funds that DCA received earlier this year. The $87.3 million in extra funds were reallocated by U.S. Treasury from other states and localities in the nation that didn't use them.
"Despite the ongoing challenges of this pandemic, DCA has stepped up to deliver critical assistance to tens of thousands of residents who need help paying their rent," said Lt. Governor Sheila Oliver, who serves as DCA Commissioner. "This dedication has not gone unnoticed by the federal government. In fact, it is precisely because of this hard work that DCA is getting even more funding for emergency rental assistance. The extra money is allowing us to serve more families who may not have been reached otherwise."
READ MORE