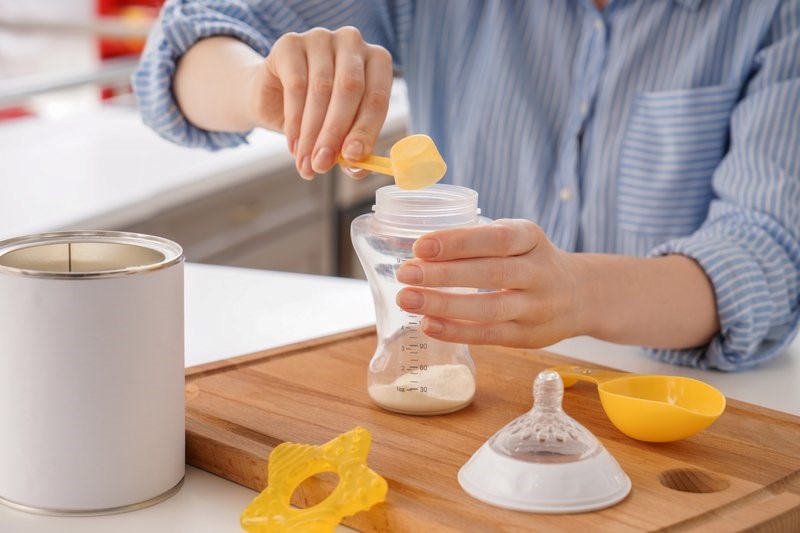 Governor Murphy Activates Price Gouging Laws & Outlines Steps Taken by the Administration to Address National Baby Formula Shortage
With New Jersey families facing difficulties obtaining baby formula due to the ongoing national shortage, Governor Phil Murphy signed Executive Order No. 296 declaring a State of Emergency in order to activate State price gouging laws, consistent with President Biden's actions at the federal level. The order also coordinates relief efforts and enables State agencies to take any emergency measures necessary to protect families from issues arising from the baby formula shortage. The Department of Health also released guidance for families facing challenges as a result of the shortage.
"We firmly believe that New Jersey is the best place in the nation to raise a family, and during this challenging time, we want to support our families with all of the resources at our disposal," said Governor Murphy. "I am signing today's executive order to enable our State to take any necessary steps to address this critical issue. To any retailer who may try to take advantage of vulnerable families during this shortage, let me be clear that this reprehensible action will not be tolerated. And to any New Jerseyan affected by this shortage, rest assured that my administration will do everything in our power to ensure families have access to the formula they need."
For DOH's guidance for families impacted by the shortage, details on how to file a complaint with DCA about suspected price gouging or unfair business practices related to the sale of baby formula, and other information about the state's efforts to address the national baby formula shortage, visit nj.gov/babyformula.
READ MORE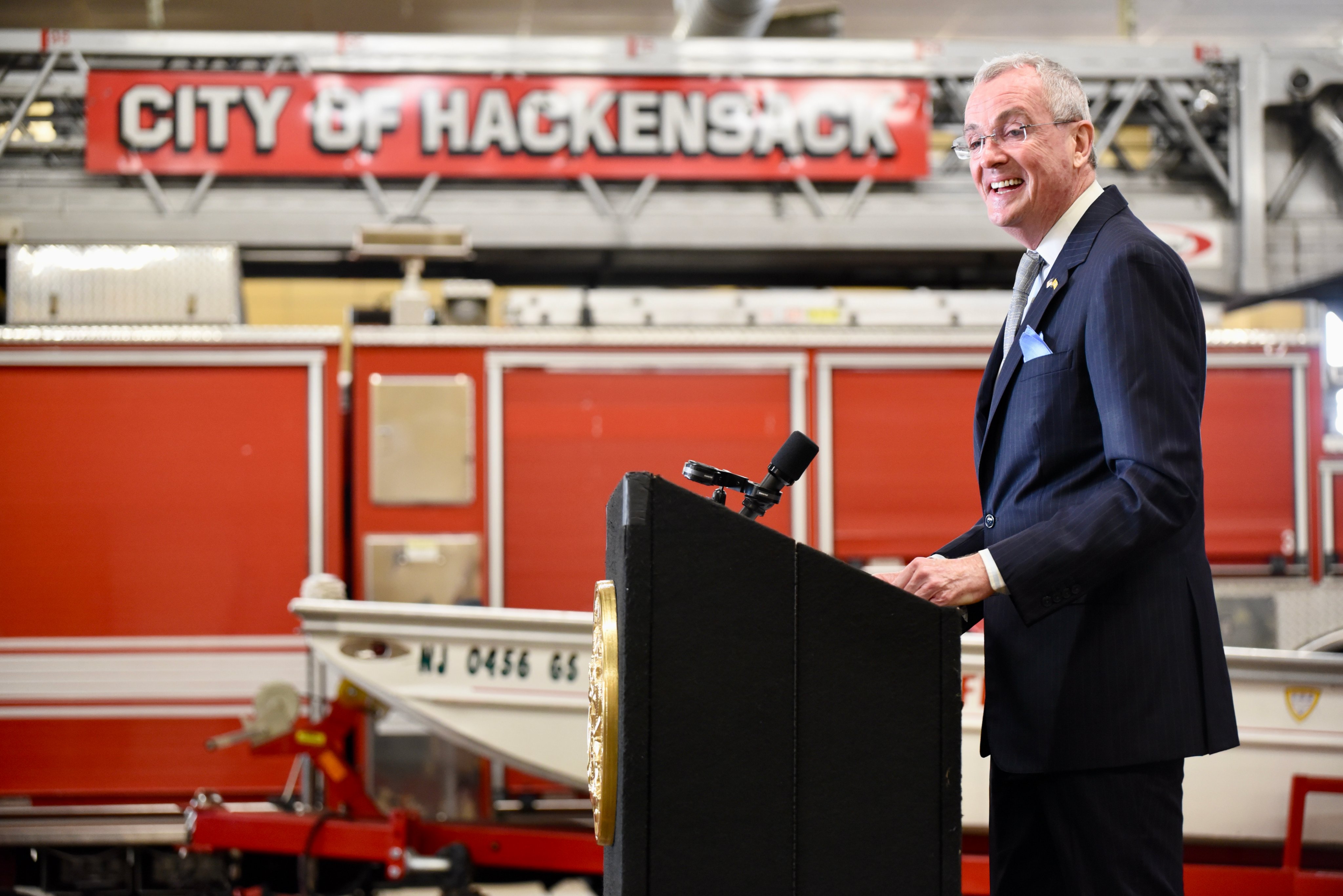 Governor Murphy Announces American Rescue Plan Firefighter Grant Program Alongside First Responders and Elected Officials
Governor Phil Murphy visited the Hackensack Fire Department to announce the new American Rescue Plan Firefighter Grant Program, which will help local and regional fire departments provide first responders with proper protective, cleaning, and sanitization equipment.
The Firefighter Grant Program will enable fire departments to better protect their employees not just against fires and other hazards on the front lines of emergency responses, but against deadly pathogens as well. Since the outbreak of COVID-19 in March 2020, firefighters have faced additional health and safety risks and a growing need for an array of high-quality equipment, including personal protective equipment (PPE) and toxic-chemical-free clothing ensembles, helmets, gloves, and boots.
"Confronted by new challenges and obstacles throughout the pandemic, New Jersey's firefighters remained unflagging in their commitment to the safety of their neighbors," said Governor Murphy. "The American Rescue Plan Firefighter Grant Program will help New Jersey fulfill its responsibility to these heroes, whose courage and selflessness in the face of danger demand no less. By launching this program, we demonstrate our commitment to safety and peace of mind for those who are entrusted with our protection."

"We're now clawing back even more federal dollars to support our local fire departments and first responders, particularly for our smaller ones where resources are even more stretched. This critical investment will not only keep our communities, families, and brave first responders safe, but it will also help lower our property taxes and make life more affordable for Jersey families," said Congressman Josh Gottheimer, a member of the Congressional Fire Services Caucus. "The new American Rescue Plan Firefighter Grant program claws critical federal resources back from Washington for Jersey fire departments – to protect our communities, our families, firefighters, and EMTs. We must always get the backs of our first responders."
READ MORE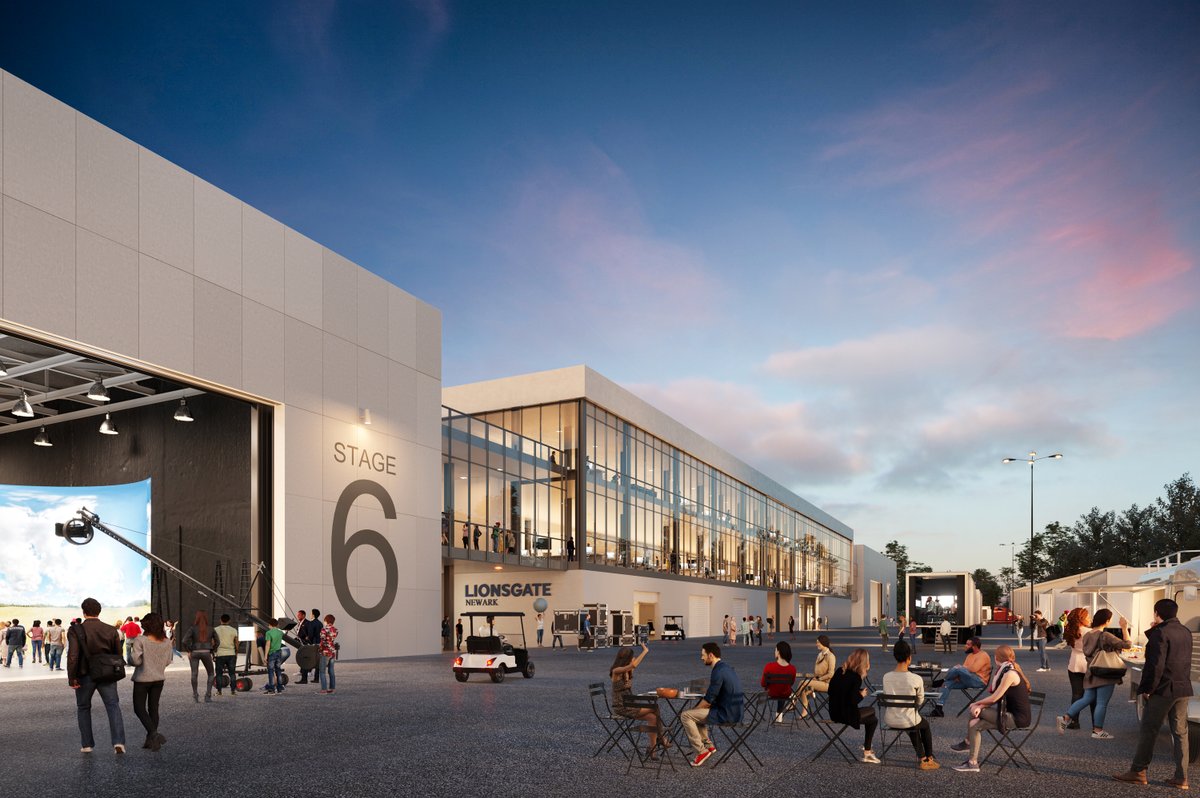 Great Point Studios and the New Jersey Performing Arts Center Partner with Lionsgate to Open 12 Acre TV and Film Complex in Newark, New Jersey
Great Point Studios, a studio investment/management business specializing in film and television infrastructure, and The New Jersey Performing Arts Center (NJPAC), Newark's anchor cultural and civic institution, announced a partnership with global content leader Lionsgate (NYSE: LGF.A, LGF.B) to build a major new production facility in Newark. The facility will be owned and operated by Great Point Studios. As the facility's long-term anchor tenant, Lionsgate will receive naming rights to the studio. NJPAC will manage public affairs and community relations for the studio and create educational programs and internships for Newark high school and college students.
The facility will be the first purpose-built studio in New Jersey specifically constructed for TV and film production. It will be located in Newark's South Ward at the site of the former Seth Boyden Housing site, which is conveniently located near Newark Liberty International Airport, the Port of Newark, NJ TRANSIT, the PATH system, and several major highways. Operations are expected to begin in late 2024.
New Jersey Governor Phil Murphy's active encouragement, in addition to the recently passed legislation on film and television incentives, were instrumental in attracting Lionsgate to New Jersey.
"One of my administration's priorities has been to enhance New Jersey's film industry and create new revenue streams for our State," said Governor Murphy. "With the addition of the Lionsgate Newark Studio, New Jersey will cement its position as a hub for television and film production with its proximity to all forms of transportation and access to more than 14,000 qualified union members in the region. As a result, the introduction of the Lionsgate Newark Studio not only promotes the economic vitality of our state, but also provides good jobs and access to opportunity for all South Ward community members."
READ MORE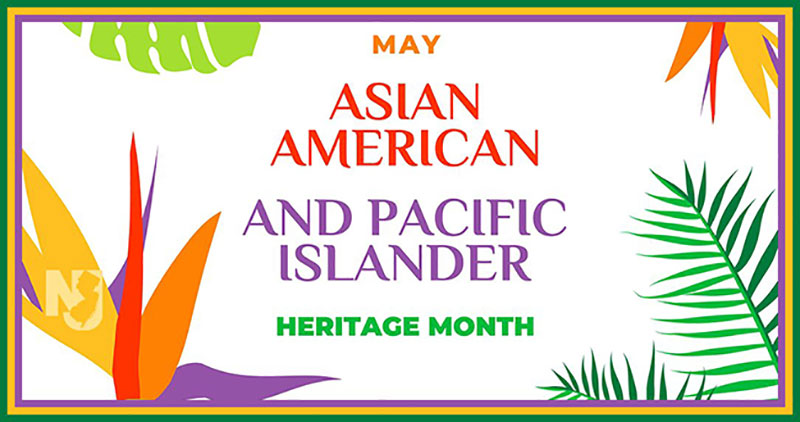 Governor Murphy Announces Appointments to New Jersey Asian American and Pacific Islander Commission
Governor Phil Murphy announced the appointments of 28 public members to the New Jersey Asian American and Pacific Islander (AAPI) Commission. The announcement comes during AAPI Heritage Month, which is an annual celebration that recognizes the cultural and historical contributions of individuals and groups of Asian and Pacific Islanders in the United States.

"In New Jersey, we wear our diversity as a badge of honor," said Governor Murphy. "As our state is home to the third-largest percentage of AAPI residents in the nation, our AAPI community is a key part of the great diversity in our state. I am proud to appoint these outstanding members to the New Jersey Asian American and Pacific Islander Commission and look forward to working with them to address the social and economic needs of the AAPI community."

In November, Governor Murphy signed legislation establishing the Asian American Pacific Islander Commission within the Department of State. The commission is charged with developing policies to address the social and economic needs of the growing Asian American and Pacific Islander communities in New Jersey. Under this new law, the commission will be required to submit an annual report to the Governor and the Legislature about the commission's activities.
READ MORE