Hearings and Appeals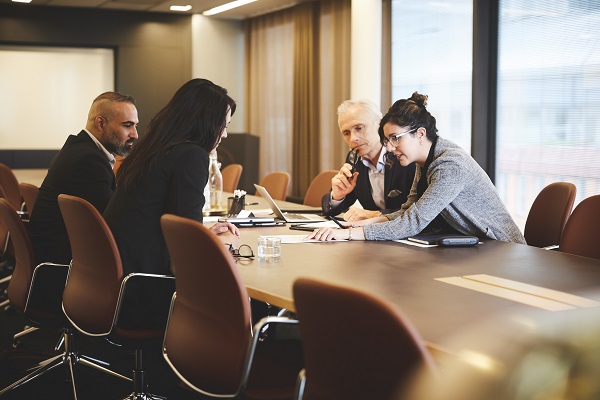 The Social Security Administration wants to be sure that every decision made regarding a Social Security or Supplemental Security Income claim is correct. All the information in a claim is considered before a decision is rendered regarding eligibility or benefit amount. If we decide a person is not eligible or is no longer eligible for benefits, or if Social Security decides that the amount of payment should be changed, we send a notice explaining our decision.
If an individual disagrees with the decision, they can request a review. This is called an "appeal."
Office of Hearings and Appeals
The Office of Hearings and Appeals administers the hearings and appeals program for the Social Security Administration (SSA). When a disability claim that has been unfavorably decided at the reconsideration step is appealed, the appeal that is filed is the jurisdiction of the Office of Hearings and Appeals.
---
Disability Hearings Unit
The New Jersey Division of Disability Determination Services will provide a claimant with an opportunity for a disability hearing if the claimant has been receiving disability benefits based on a medical impairment or impairments rendering the individual blind or disabled and we have made an initial or revised determination based on medical factors that the claimant's impairment(s) has ceased
The disability hearing will be conducted by a disability hearing officer, who is an experienced disability examiner appointed by the State agency.
The disability hearing enables claimants to introduce additional evidence and present their views as to why they feel they should continue to receive disability benefits.
The hearing officer will render a decision based on the evidence presented.
For additional information, see the following links:
Appeals must be filed in writing and may be submitted by mail or in person to any Social Security Office. The request for an appeal must be made in writing within 60 days (plus 5 days mailing time) from the date of the notice they receive. Under certain conditions, an extension of this time frame can be granted.
There are four levels in the appeals process:
RECONSIDERATION: A reconsideration is a complete review of the claim by someone other than the individual who made the original decision. All evidence, plus any additional evidence submitted, will be reevaluated and a new decision will be rendered. If an individual disagrees with the reconsidered decision, they can choose to go to the next level of the appeals process.
HEARING: A hearing will be conducted by an Administrative Law Judge (ALJ). The individual and/or their representative may come to the hearing and present their case in person. The ALJ will evaluate all the evidence on record, plus any additional evidence brought to the hearing, and will render a decision. A "Notice of Decision" will be issued to the individual and their representative. If they disagree with the hearing decision, they can choose to go to the next level of appeal.
APPEALS COUNCIL: The Appeals Council may decide to issue its own decision, remand the case to the ALJ to issue another decision, or allow the ALJ's decision to stand. The appellant will receive a copy of the Appeals Council's action.
FEDERAL COURT REVIEW: If the claimant disagrees with the Appeals Council's action, he or she has the right to file a civil suit in Federal District Court.
Many people handle their own appeals, but they can choose an attorney or non-attorney to help them. Your representative cannot charge or collect a fee from you without first getting written approval from Social Security. See Appointment of Representative for a necessary form.
For more information, you may call Social Security's toll-free number, 1-800-772-1213, and ask for our fact sheet called "The Appeals Process," publication number 05-10041, and "Social Security And Your Right to Representation," publication number 05-10075. People who are deaf or hard of hearing may call our toll-free TTY number, 1-800-325-0778, between 7 a.m. and 7 p.m. on Monday through Friday.
You can also access SSA's online publications. All requests for appeals should be sent to your local office.