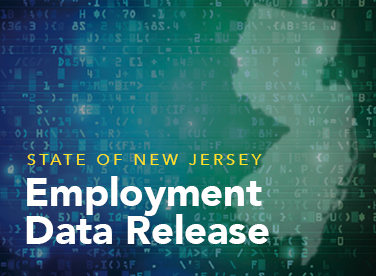 New Jersey Employment Stable in June
Unemployment Rate Edges Lower to 4.3 Percent
-
More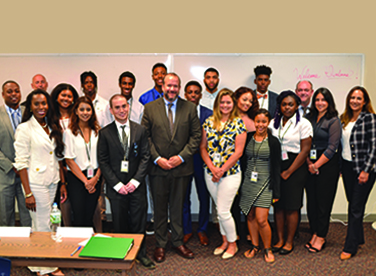 The Labor Department welcomes 15 new college and high school interns to our work family. We hope their experiences over the next six weeks spark a lifelong passion for public service.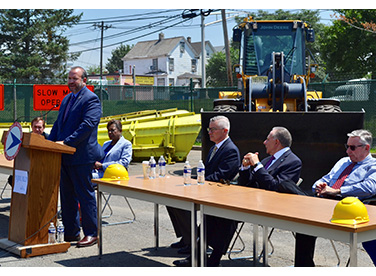 The Labor Department is proud to support New Jersey Reentry Corp. as it launches a NJ Build pre-apprenticeship training portal, which will serve as a gateway to jobs in the building and construction trades for traditionally hard-to-place job-seekers. Commissioner Asaro-Angelo joined former Gov. Jim McGreevey, Lt. Gov. Sheila Oliver, Assemby Speaker Craig Coughlin at the launch event.
-
More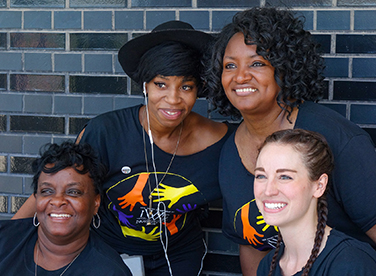 LWD's Diversity Day celebration included music, dancing, food trucks, and fun! A new survey finds increasing diversity in New Jersey workplaces, and employees who say they benefit from hearing diverse perspectives at work.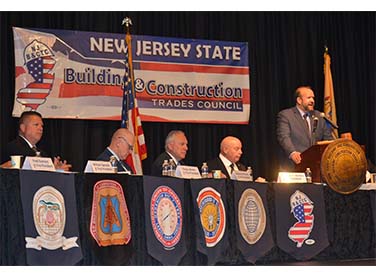 Commissioner Asaro-Angelo addresses the NJ State Building and Construction Trades Council at their annual convention in Atlantic City.

Laws, Rules & Final Administrative Decisions of the Commissioner
State Rehabilitation Council Report
Notice to entities holding a certificate under section 14(c) of the Fair Labor Standards Act
STATE OF NEW JERSEY
DEPARTMENT OF LABOR AND WORKFORCE DEVELOPMENT
Community Library Adult Literacy & Career Pathway Grant Program
Notice of Grant Opportunity
Fiscal Year 2019
Announcement Date: July 6, 2018
Technical Assistance: July 16, 10 AM-12 PM
Application Deadline: August 3, 2018 - 12:00 PM (Noon)
STATE OF NEW JERSEY
DEPARTMENT OF LABOR AND WORKFORCE DEVELOPMENT
Skills Partnership Training Grants
Customized Training Grant Program
Notice of Grant Opportunity
Fiscal Year 2019
Announcement Date: June 25, 2018
Technical Assistance Workshop: July 12, 2018
Register Here:
Application Deadline: Rolling
STATE OF NEW JERSEY
DEPARTMENT OF LABOR AND WORKFORCE DEVELOPMENT
OPPORTUNITY PARTNERSHIP TRAINING GRANT
NOTICE OF GRANT OPPORTUNITY
Fiscal Year 2019
New Jersey Employment and Workforce Development Act
P.L.1992, c.43 & 47 (N.J.S.A Chapters: 34:15D-1 et seq., 43:21-1 et seq., 45&48)
New Jersey Administrative Code Title 12, Labor and Workforce Development
Chapter 23, Workforce Development Partnership Program
Subchapters 3-5 (Individual Training Grants et el.)
PROMOTING INDUSTRY-RECOGNIZED CREDENTIALS FOR
MIDDLE-SKILL AND HIGH-SKILL JOBS
Announcement Date: June 25, 2018
Technical Assistance Available
Proposal Deadline: Rolling
STATE OF NEW JERSEY
DEPARTMENT OF LABOR AND WORKFORCE DEVELOPMENT
YOUTH TRANSITIONS TO WORK PROGRAM (YTTW)
NOTICE OF GRANT OPPORTUNITY
Fiscal Year 2019 – Fiscal Year 2020
Announcement Date: June 20, 2018
Letter of Intent Due Date: June 29, 2018
Technical Assistance Workshop: July 17, 2018
Application Due Date: July 27, 2018
STATE OF NEW JERSEY
DEPARTMENT OF LABOR AND WORKFORCE DEVELOPMENT
PAROLEE EMPLOYMENT PLACEMENT PROGRAM
NOTICE OF GRANT OPPORTUNITY
July 1, 2018– June 30, 2019
Announcement Date: June 4, 2018
Technical Assistance Workshop: June 11, 2018
Application Deadline: June 22, 2018