New Jersey Department of Transportation
Executive Staff
Joseph D. Bertoni
Deputy Commissioner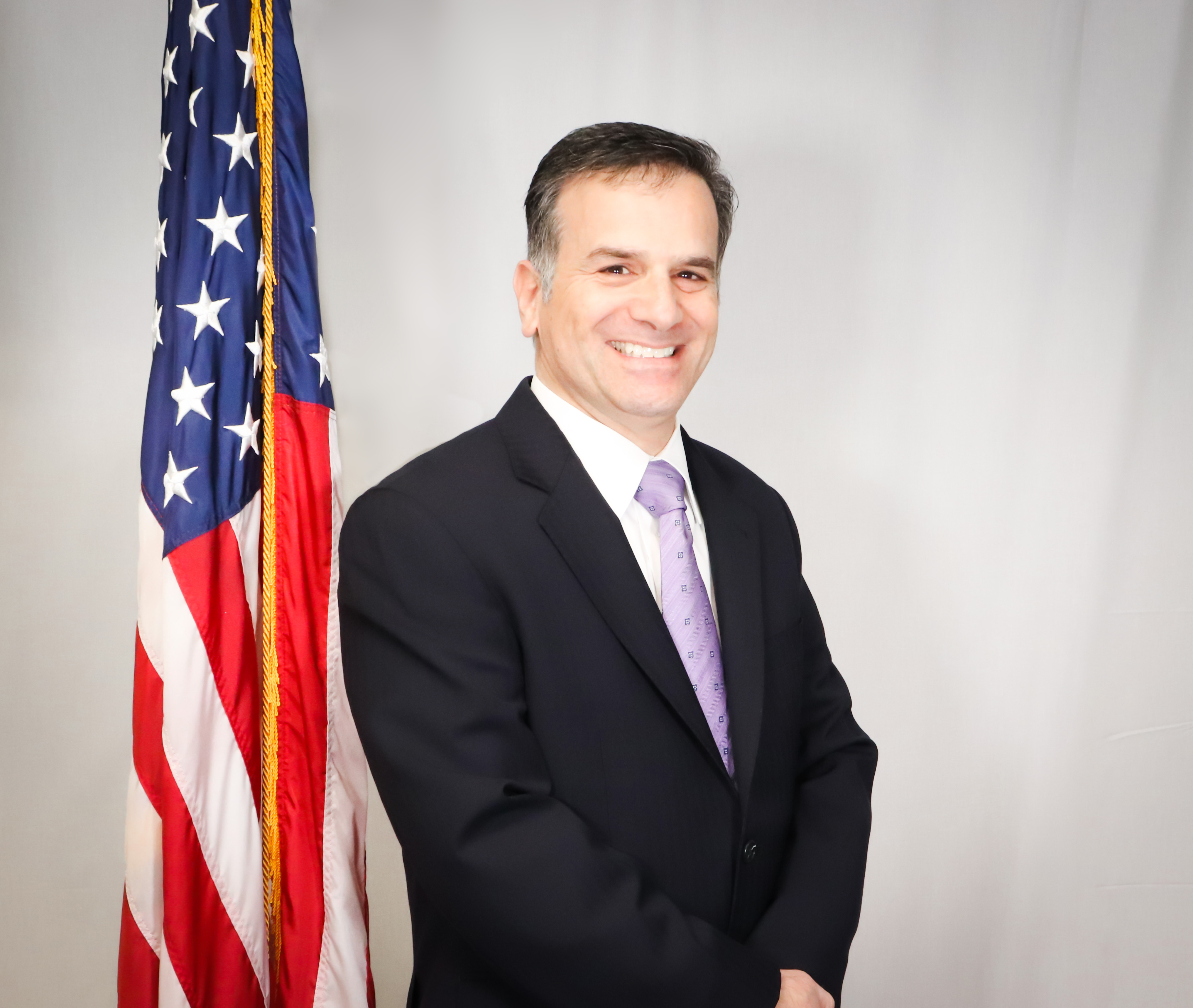 Joseph Bertoni has more than 25 years of experience in transportation engineering, planning and administration with the New Jersey Department of Transportation (NJDOT).

Joe began his career with the NJDOT in 1988 in the Division of Bridge Design and has worked as a Project Manager in the Department's Capital Program Management unit where he was responsible for managing the design and construction of major bridge and highway projects. Prior to becoming Deputy Commissioner, Joe served as the NJDOT's Chief of Staff.

Joe received a Bachelor of Science degree in Civil Engineering from Widener University and is a licensed Professional Engineer in the State of New Jersey and the Commonwealth of Pennsylvania.


Jay Jimenez


Chief of Staff
Gary Brune
Chief Financial Officer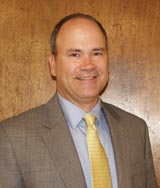 Gary Brune joined NJDOT as Chief Financial Officer in August 2010. Gary manages the financial operations of the Department, overseeing approximately 190 staff in the Divisions of Budget, Capital Investments, Accounting and Auditing, Procurement, and Information Technology and Capital Investment & Programming. As the Executive Director of the Transportation Trust Fund (TTF), Gary is responsible for department policy on TTF funding and program reauthorization and works closely with the Department of Treasury and the Office of the Attorney General on associated bond sales, cash management and tax compliance issues.


Previously, Gary worked for 24 years at the New Jersey Office of Management and Budget (OMB) in the Department of Treasury, rising to the position of Associate Director. At OMB, he was primarily responsible for the areas of transportation, environmental protection, motor vehicle services, workforce development, capital budgeting and information technology. Gary also served on the New Jersey Commission on Capital Budgeting and Planning, the New Jersey Building Authority, the Office of Information Technology's Project Review Board and the New Jersey 911 Commission.

Gary received a Bachelor of Arts in History from the University of Dayton in Ohio and Masters in Public Administration from Baruch College, City University of New York.


Andrew Tunnard


Assistant Commissioner, Operations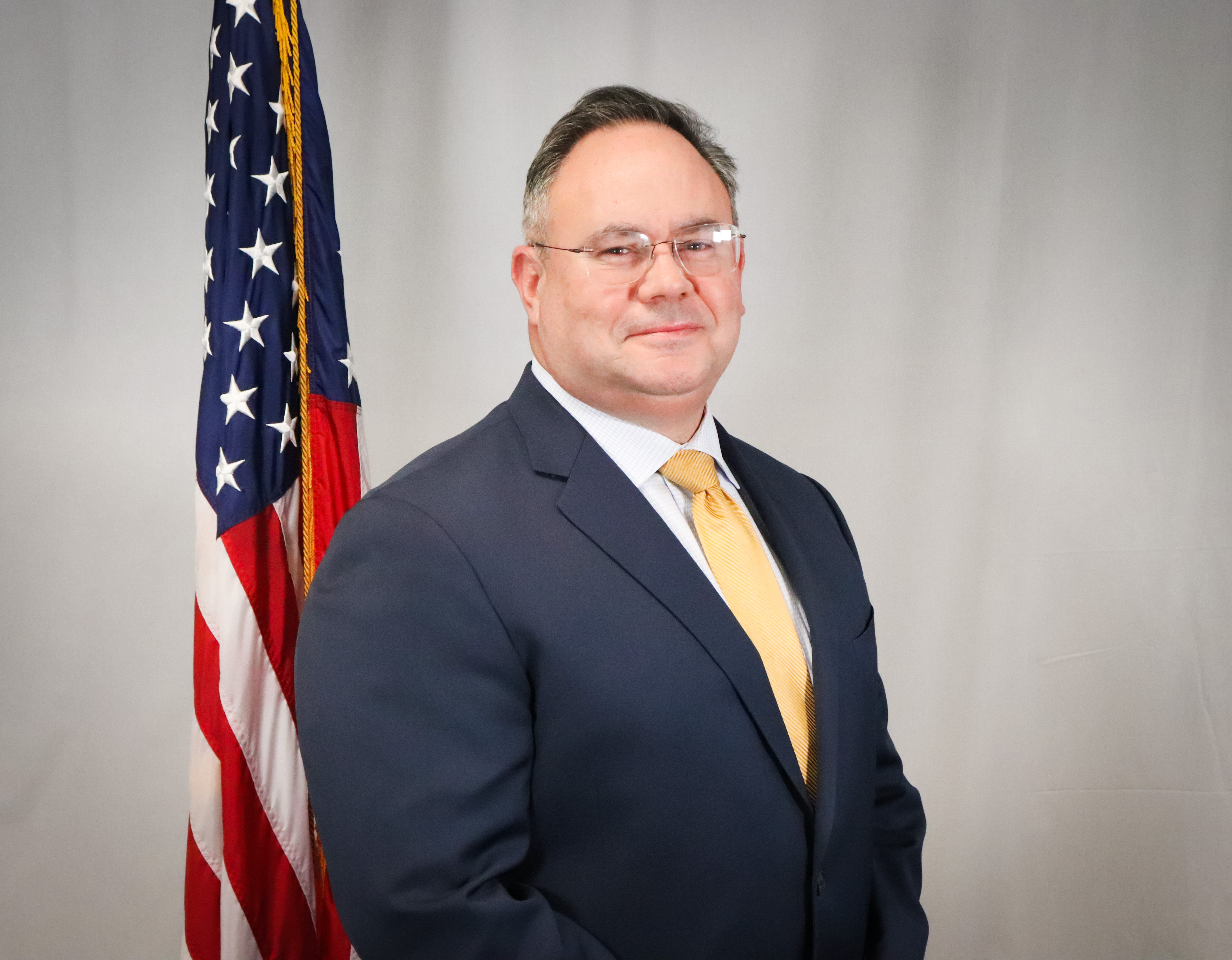 Andrew Tunnard joined NJDOT in July 2011 where he served as the Executive Director, Operations before his promotion to Assistant Commissioner, Operations in April 2014.

Andrew is a retired Navy Commander where he served for more than 22 years in both active duty and reserve duty assignments. During his military career he was involved in Operation Desert Storm; Operation Restore Hope (Somalia); Operation Enduring Freedom and the Haitian earthquake relief efforts. Andrew also has more than 13 years of private sector managerial experience where his responsibilities included running operations domestically and internationally.

As Assistant Commissioner of Operations Andrew is responsible for more than 1,300 personnel and more than 20,000 pieces of equipment to maintain NJDOT's transportation infrastructure.

Andrew received his Bachelor of Arts degree in History from the Virginia Military Institute and his Masters in Business Administration from Marywood University.


Michael Russo


Assistant Commissioner, Planning, Multimodal and Grant Administration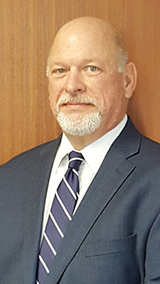 Michael Russo was appointed to the position of Assistant Commissioner in August 2017. Mike is responsible for managing approximately 230 employees in the Divisions of Statewide Planning, Multimodal Services, Local Aid and Economic Development, Environmental Resources, and the Bureau of Transportation Data and Safety.

Mike has 34 years with NJDOT beginning his career as a Civil Engineer Trainee in the Region 3 Design Office working primarily on projects along the Route 1 corridor. Most recently Mike served as Director of Local Aid and Economic Development leading a team of professional and administrative staff in five Local Aid offices responsible for the Departmentís $530 million Local Aid program.

Earlier in his career Mike served in various capacities including Project Engineer of a Roadway Design Squad, District Engineer of the Freehold Local Aid Office, and Manager of the Bureau of Design Coordination and Geometric Design. Mike also served in the Division of Project Planning and Development managing Concept Development and Feasibility Assessment efforts on projects throughout the state including the I-295/Route 42/I-76 Direct Connection Project.

Mike received a Bachelor of Science degree in Civil Engineering from the University of Miami in 1983 and resides in Columbus with his wife and two children.


E. David Lambert III
Assistant Commissioner, Capital Program Management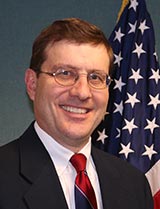 E. David Lambert III was appointed Assistant Commissioner, Capital Program Management (CPM) in December 2015. He is responsible for delivering the annual Capital Program as well as managing a work force of about 1,100 employees in six Divisions including Right of Way and Access Management, Project Management, Capital Program Support, Highway and Traffic Design, Bridge Engineering and Infrastructure Management, and Construction Services and Materials. In addition, Dave serves as the State Transportation Engineer executing the multitude of duties associated with this position.
Previously Dave served as Director of Project Management managing approximately 100 employees and was responsible for organizing, overseeing and implementing the cradle-to-grave delivery of all CPM projects for NJDOT. In addition, Dave has served as the Director of Bridge Engineering and Infrastructure Management overseeing 140 employees in Structural Design and Geotechnical Engineering, Structural Evaluation and Bridge Management, Pavement and Drainage Management, and Structural and Railroad Engineering Services.
Prior to that, Dave was the Program Manager for southern New Jersey. He managed ten Project Managers in his group delivering capital projects primarily in Burlington, Camden, Gloucester, Salem, Cumberland, Cape May and Atlantic Counties.
Dave has worked at NJDOT for more than 32 years and rose through the ranks in various capacities in the Bridge Division. Over his
15-year career as Project and Program Manager, Dave has managed many high profile and large bridge projects. These include the
I-295/I-195 interchange in Trenton, Route 1&9, Southbound Viaduct in Newark, Route 9 Viesser Bridge Design/Build Project, Route 9 Edison Bridge Reconstruction, Ocean City - Longport Bridge Replacement and the Route 52 Causeway Bridge Replacement Project in Ocean City.
Dave received a Bachelor of Science degree in Civil Engineering from Lafayette College in 1983 and is a register Professional Engineer in the States of New Jersey and Pennsylvania. He is on the Board of Directors of the South Jersey Section of the American Society of Highway Engineers and was named ASCE Government Engineer of the Year in 2009 by the American Society of Civil Engineers.


C. William Kingsland


Assistant Commissioner, Transportation Systems Management
C. William (Bill) Kingsland, a 30-year veteran of NJDOT, was appointed to the position of Assistant Commissioner, Transportation Systems Management (TSM) in February 2015. In this capacity, Bill is responsible for ensuring safe and reliable movement of people and goods on New Jersey's highway system through the oversight and management of a 24/7 statewide operation broken down into two sections - the Division of Traffic Operations and the Division of Mobility and Systems Engineering. In cooperation with the New Jersey State Police, Bill oversees the Statewide Incident Management Program, NJDOT's efforts to incorporate the Federal Highway Administration's (FHWA) National Traffic Incident Management (TIM) Responder Training Program into New Jersey's existing highway responder training initiative and traffic coordination for significant construction projects and special events.
As Assistant Commissioner for TSM, Bill is charged with leading New Jersey into the forefront of technology nationwide through the administration of programs which deploy Intelligent Transportation Systems (ITS) and other systems operations strategies that enhance mobility throughout the state. He is also responsible for developing and implementing an ITS Architecture (including a Strategic Plan for New Jersey that will mainstream Transportation Systems Management and Operations (TSM&O) and ITS principles.
Bill started his career with NJDOT in 1986 as an Assistant Engineer for the Bureau of Travel Projections. Before being named as the Assistant Commissioner for TSM, Bill served as the Director of Region South Operations. He currently serves as the Second Vice President for the Intelligent Transportation Society of New Jersey (ITSNJ) and is a member of the American Association of State Highway and Transportation Officials (AASHTO) Subcommittee on Transportation Systems Management and Operations (STSMO). Bill also serves as a member of the I-95 Corridor Coalition's Executive Board and as a Board Member of the Greater Mercer Transportation Management Association (GMTMA).
Bill holds a Bachelor of Science degree in Civil Engineering from Bucknell University in Lewisburg, Pennsylvania. He is married to Debra Kingsland, NJDOT retiree, and Bill and Debbie have a son, Eric.


Amalia P. McShane


Acting Inspector General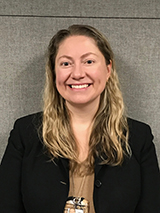 Amalia P. McShane was appointed Acting Inspector General in July 2017. In that role, she manages NJDOT's Internal Investigation Unit, Office of Internal Audit, the Records Management/Open Public Records Act (OPRA)/Tort Unit, and the Ethics/Special Projects Unit. She is responsible for coordinating major investigations involving NJDOT assets and employees with federal, state and local law enforcement agencies as well as administrative bodies within NJDOT. As Inspector General, she also chairs NJDOT's Accident Review Board and is Departmentís designated representative for all under the Conscientious Employee Protection Act (CEPA).

Amalia continues to serve as the NJDOTís Custodian of Records, supervising records management including fulfillment of Open Public Records Act requests, as well as subpoenas and issuance of litigation holds. She served as the Departmentís Ethics Liaison Officer from 2013 through 2015.

Prior to joining NJDOT, Amalia practiced as an attorney in Philadelphia. She received her juris doctorate from Villanova University School of Law, and is an alumna of the University of Maryland at College Park.