FINANCIERS HAILED
SBy Sgt. Landis Andrews 444th Mobile Public Affairs Detachment
Photo by Master Sgt. Mark C. Olsen 177th Fighter Wing Public Affairs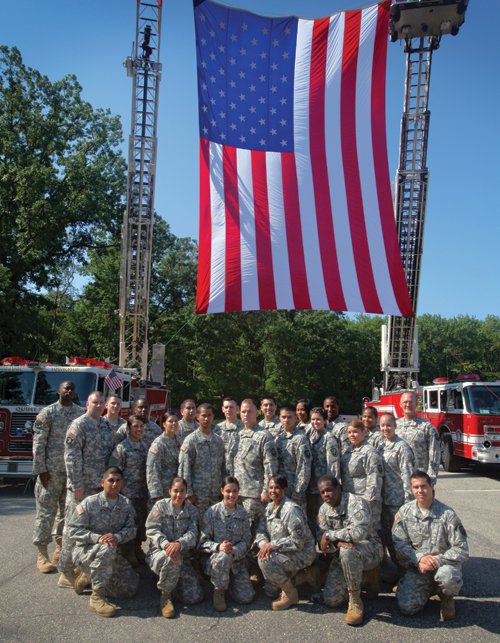 Friends, family and local officials attended a farewell ceremony for the 250th Finance Detachment at the Flemington Armory on July 9.
The community turned out to support the more than two dozen Soldiers as they prepared to spend a year in Kuwait where they will be performing disbursement operations, commercial vending services, military pay, travel and internal control functions.
"Today we're here to recognize their service and say thanks to each and every one of these Soldiers and their families," said Maj. Gen. Glenn K. Rieth, The Adjutant General of New Jersey.
Rieth is certain the 250th is well-trained and well-equipped for the mission at hand.
"The finance community has done phenomenal work and there is no question that these Soldiers will continue the same effort," said Rieth.
U.S. Rep. Leonard Lance (R-7th Dist.) echoed that with his admiration for the unit.
"I have every confidence in the duties you will perform," Lance said. "We have the best army in the world."