Paul Aronsohn, Ombudsman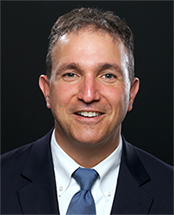 Paul Aronsohn is currently serving as New Jersey's statewide Ombudsman for Individuals with Intellectual or Developmental Disabilities and Their Families – a position to which he was appointed by Governor Phil Murphy in April 2018. As such, he serves as the administration's lead advocate and ally for New Jersey residents in need of critical services and supports ranging from early childhood through adulthood.
Paul was also recently appointed by President Biden to serve on the President's Committee for People with Intellectual Disabilities, which serves as a federal advisor to the President and the U.S. Secretary of Health and Human Services.
Previously, Paul held several positions in both the public and private sectors.
With respect to the former, prior to his current position, Paul served as a member of the Human and Children Services Committee for Governor-Elect Murphy's Transition Team, which involved working with families and advocates of individuals with disabilities to cultivate recommendations for the incoming administration.
Previously, Paul served as Mayor of Ridgewood and as a Councilmember in his north Jersey town. In 2002, he served as the Communications Director and Spokesperson for then-New Jersey Governor James McGreevey. He was also the 2006 Democratic candidate for Congress in New Jersey's 5th District.
Earlier in his career, Paul spent several years working at the U.S. Department of State, where his focus was largely on international security matters, such as nonproliferation, arms control and peacekeeping. He also had the opportunity to serve three U.S. Ambassadors to the United Nations – Madeleine Albright, Bill Richardson, and Richard Holbrooke.
With respect to the private sector, Paul worked for several years in the healthcare industry, including most recently as the Director of Executive Communications at Bristol-Myers Squibb.
Throughout the years, Paul has also served on the Boards of several New Jersey-based non-profit organizations, including the Bergen County Branch of the NAACP, the Adler Aphasia Center and Heightened Independence and Progress, a center for independent living in Bergen and Hudson counties. He is the founding member of the Ridgewood Community Access Network – a group focused on making that community even more inclusive and more welcoming for people with disabilities. He also serves on the Bergen County Disability Services Advisory Board.
In 2019, Paul received the President's Award from the Bergen County Council of Churches. In 2016, he received the Community Service Award from the Rev. Dr. Martin Luther King Jr. Birthday Celebration Committee of Ridgewood and Glen Rock. That year, he also received the "Heroes" award from the Metropolitan AME Zion Church. In 2009, he received the "Salute to Champions" award from the Bergen County Executive for his work on disability issues. While at the U.S. Department of State, Paul received a Meritorious Honor Award as well as Certificate of Appreciation from the Joint Staff (U.S. Military).
Paul was graduated from The George Washington University with a Bachelor of Arts degree in Political Communication and a Master of Arts in Political Science.
Paul's understanding and passion for disability issues is rooted in his family experience. Specifically, he learned so much from his siblings, including his sister, Patti, who lived her life with disabilities as well as with enormous strength, courage, grace and beauty. He also learned so much from their mother, Margot, who was his sister's primary caregiver.
On a lighter note, Paul considers his ability to survive an appearance on "The Colbert Report" (September 21, 2006) among his greatest achievements…..
Paul can be reached via email paul.aronsohn@treas.nj.gov or 609-984-7764.