FAQ: General information about Unemployment Insurance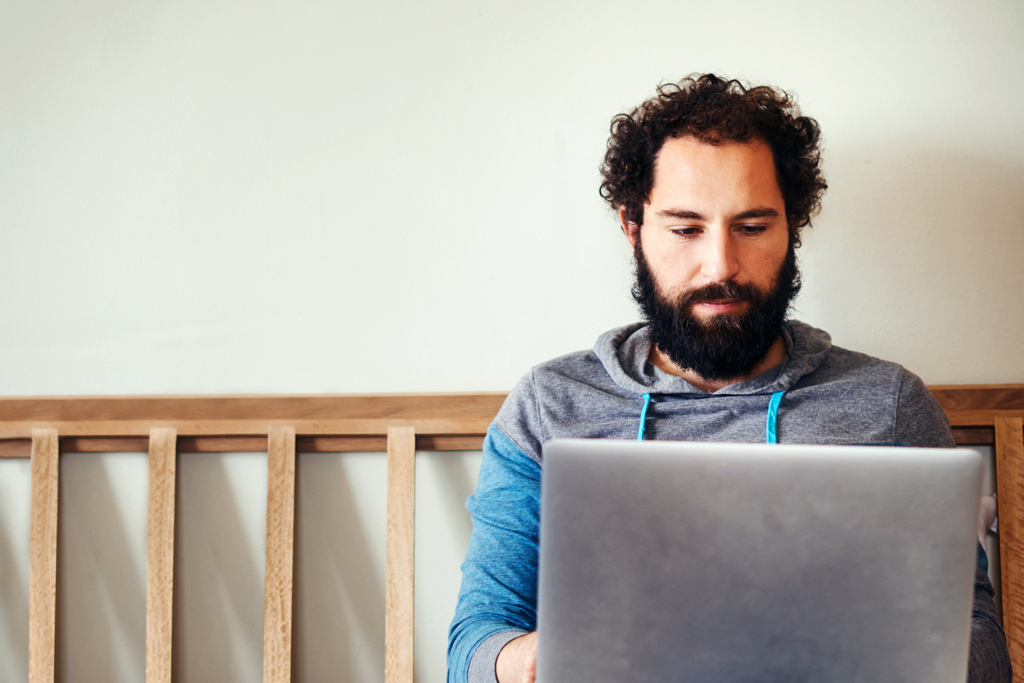 Looking for more information about Unemployment Insurance? Here are answers to frequently asked questions.
It depends. The Department will consider work to be suitable where it pays at least 80% of the claimant's average weekly wage (including the value of benefits). The Department will also consider a reduction in hours; for example, if a job is changed from full-time to part-time.
Please note that if you refuse to return to work and your employer reports your refusal to work, your benefits may be put on hold while it is adjudicated. Adjudication currently takes four to six weeks due to unprecedented volume.
If NJDOL approves your application for unemployment you will be able to certify and claim benefits for any weeks that you were eligible for, even if the payments actually arrive after you have returned to work.
If you move within New Jersey, you can change your address and telephone number online when you sign into your dashboard. You can also report an address change while ceritfying for benefits over the phone.

If you move out of state, call a Reemployment Call Center to give us your new address. After you change your address, you should report to the nearest unemployment insurance office where you now live to register for work if you are still unemployed.

If you are not claiming benefits, but you move within two years from the date of your claim, you must still notify us of your address change. Otherwise, we may not be able to send you any adjustment payments, tax statements, determinations, or informational notices.
To be eligible for benefits, you must file a claim. Usually, your claim is dated the Sunday of the week you filed. If you believe your claim should be backdated, you'll need to tell us that over the phone, even if you submit your application online. We will then schedule a fact-finding interview to determine if your claim can be backdated.
All claims have a start date of the Sunday of the week in which the worker files the unemployment application, so there is no rush to file on the day you cannot work. As long as you file by Saturday at midnight, you will receive credit back to the previous Sunday. If your last day of work is a Friday or Saturday, and you worked the full week, please wait to file until after Sunday. Otherwise, you may inadvertently file for a week when you actually worked.
If you are still employed full-time, even if you anticipate losing your job, you cannot file an Unemployment Insurance claim. Claims filed before you are separated from employment are not valid because you are considered to be employed full-time. You cannot apply for benefits until you become unemployed or your hours are reduced.
Social Security retirement benefits do not affect your Unemployment Insurance benefits.

If you are eligible to receive a pension from an employer you worked for during your base year period, your benefits may be reduced. The term "pension" includes benefits paid in a lump sum, such as a 401K, as well as pensions that are paid on a monthly basis.
If you have applied for, received, or expect to receive a pension, we will conduct a fact-finding interview. For more information on pensions, click here.
You should file your claim immediately after you stop working full-time, even if you are getting severance pay. Payments that do not extend employment include severance payments based on years of service with an employer. However, salary continuation through termination and payments in Lieu of Notice do extend employment.
If you file your claim by phone, the agent will review all separation payments with you. If you file your claim online, and it appears that your payment may affect your Unemployment Insurance benefits, we will conduct a fact-finding interview.
H-1B visa holders are authorized to work in the United States for one specific employer. If you are permanently separated from that employer and your alien status has not changed, you cannot legally work for another employer, so you would be ineligible for benefits. You may be eligible for benefits if you are on a temporary layoff from your employer with a definite return-to-work date.
The Division of Unemployment Insurance uses email to send reminders, updates, and other information about your benefits. The availability of federal Unemployment Insurance benefit extensions, reminders to report earnings, and 1099 availability notifications are also sent through email. We also use email to provide payment confirmation and appointment reminders, as well as resolve issules. By doing so, we hope to issue benefit payments and deliver important information regarding your claim more quickly and efficiently.
Notify us of any changes or corrections to your email address when you certify online for weekly benefits. Make sure to then check your email regularly for messages about your claim. If you do not give us an email address, you will get letters and notices via postal mail and have your appointments conducted over the phone.


You can certify for benefits online any day of the week. If you certify by phone and you miss your assigned date, you should call to claim your benefits on the Wednesday, Thursday, or Friday immediately following your assigned date. You should claim your benefits during the week in which your assigned date occurs, or benefits could be delayed or denied.
If you are entitled to a benefit payment, it will be posted to your direct deposit account or prepaid debit card within 48 hours after you certify.
If you are a full-time student, you may be disqualified for benefits while attending school and during scheduled vacation periods unless:
You have sufficient wages to establish an Unemployment Insurance claim based on wages earned while you were attending school (but not during vacation periods); or
You are attending a training program for a demand occupation. The school/training facility and the training program must be approved by the Department of Labor and Workforce Development.
If you are attending school or a training program, you will have a fact-finding interview with a claims examiner. The examiner will determine if you are eligible for benefits.
If you have returned to work and no longer need unemployment benefits, you do not need to contact us. To stop receiving benefits, simply stop certifying for weekly benefits. If you believe you may be entitled to payment for a partial week, click here for more information.