The Pinelands Commission is pleased to offer a new Pinelands Interactive Map that will serve as a helpful guide for users. To launch the map, please click on the image to the right: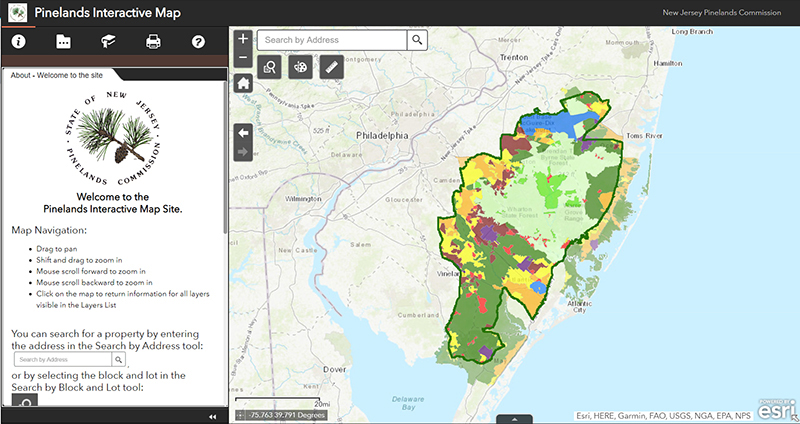 Through this mapping tool, users can find a property by either address or block and lot and determine whether it is located in the state Pinelands Area, the Pinelands National Reserve or outside of both boundaries.
Additionally, this mapping tool can be used to identify the following information about a property:
Pinelands Management Area
Municipal Zoning District
Property Ownership Data
Approximate location of Pinelands wetlands
Approximate 300 foot buffer to wetlands
For technical assistance or to report a problem with the map, please contact Mark Delorenzo at Mark.Delorenzo@pinelands.nj.gov.
For development application or site specific questions, please contact Regulatory Programs staff at AppInfo@pinelands.nj.gov.