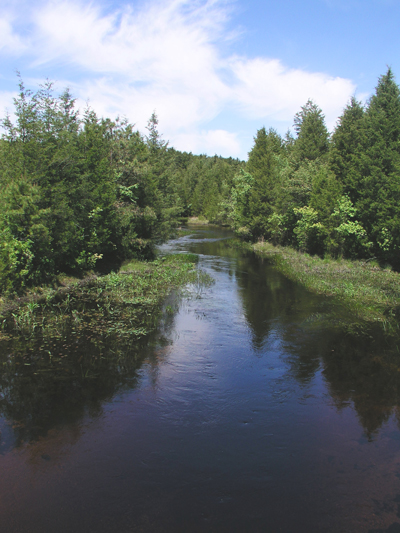 Approximately 560,000 acres or 48 percent of the Pinelands National Reserve is in public ownership, based on 2023 data. This includes federal, state, county and municipally owned lands, be they developed or held for conservation purposes.

The vast majority of public lands are owned by the State of New Jersey. They include parks, forests and wildlife management areas such as Wharton, Bass River, Brendan T. Byrne, Belleplain, Island Beach, Colliers Mills and Greenwood. Visitor attractions such as Batsto and Double Trouble are located in the Pinelands Area and administered by the New Jersey Department of Environmental Protection. State lands are also home to the Richard Stockton University in Galloway Township.

Federally owned properties of significant size include Joint Base McGuire-Dix-Lakehurst in Burlington and Ocean Counties, the Warren Grove gunnery range in Burlington and Ocean Counties, the Federal Aviation and Administration Technical Center in Atlantic County, the Forsythe National Wildlife Refuge and the Cape May National Wildlife Refuge.
Approximately 600,000 acres in the Pinelands National Reserve have been permanently protected as of July 2023. Although most of the protected lands are publicly owned, nonprofit conservation organizations also own lands and play a significant role in the Pinelands preservation effort.