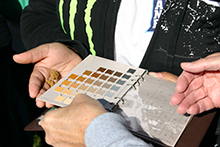 Pinelands World Water Monitoring Challenge Activity
This section of the web site serves as a clearing house for Pinelands related educational materials and resources, including the Pinelands Commission's On-line Curriculum Guides, Fun Facts and the Richard J. Sullivan Center for Environmental Policy and Education and Candace McKee Ashmun Pinelands Education Exhibit.

If you would like to schedule a group visit, please click here.
Group Programs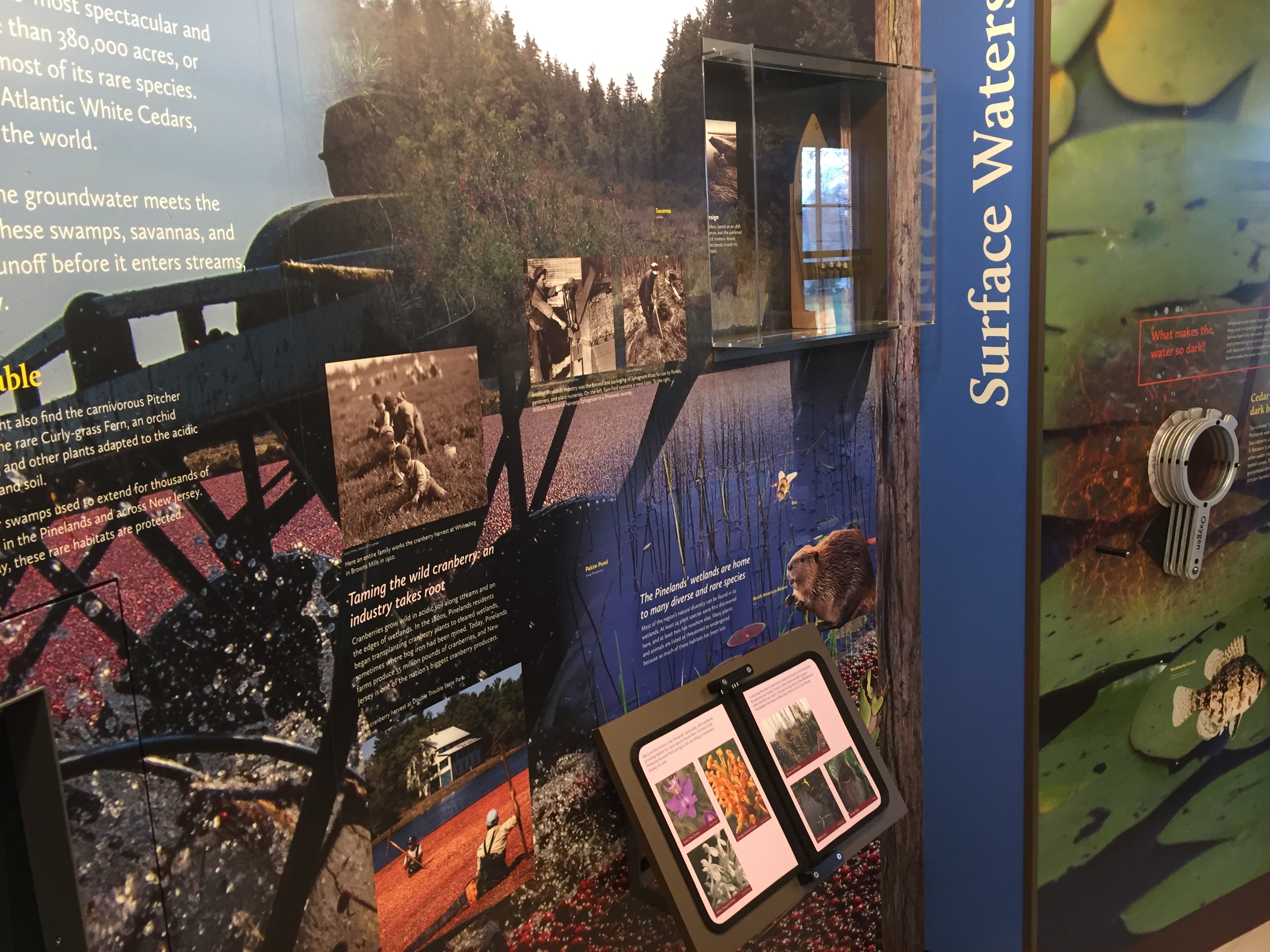 The Pinelands Commission's staff is offering free, Pinelands educational programs at the agency's headquarters on 15 Springfield Road in Pemberton Township, NJ. The group programs would be scheduled Monday through Friday from 9 a.m. to 4 p.m., excluding State holidays.
The programs can include presentations, as well as other educational opportunities such as exploring the Candace McKee Ashmun Pinelands Education Exhibit.
To schedule a group visit/program at the Commission's headquarters, please contact the Commission's Public Programs Office at info@pinelands.nj.gov or (609) 894-7300, ext. 125.
Pinelands in-class Education Programs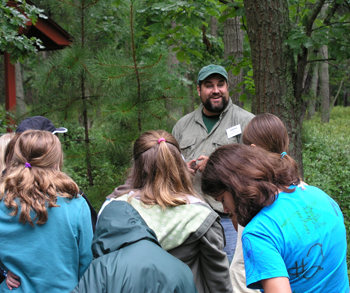 The New Jersey Pinelands Commission is happy to announce that is it now offering in-class education programs pertaining to the Pinelands.
The Commission's Public Programs staff is available to visit your school, upon request and pending our availability. These programs are approximately 30 to 45 minutes in length and provide a general overview of the New Jersey Pinelands and the Pinelands Protection Plan, along with a question-and-answer session that
encourages student participation.
Presentations are in a PowerPoint format that includes many Pinelands images. Discussion will be focused on the importance of water and the natural, historic, and cultural resources of the region. These programs are geared for grades 4-6. However, the program can be adjusted to accommodate any age group or grade level.
The goal of this program is to raise awareness, appreciation and further stewardship of the Pinelands by exposing students to this unique and special part of southern New Jersey.
For more information or to arrange a program please contact the Public Programs Office at 609) 894-7300 ext. 125 or e-mail: info@pinelands.nj.gov.
Educational links
Alliance for New Jersey Environmental Education (ANJEE)
Association of New Jersey Environmental Commissions
Barnegat Bay Comprehensive Action Plan
Barnegat Bay Partnership
Batsto Through the Years - A Teaching Resource
Cape May National Wildlife Refuge
Down Jersey: Celebrating Our Sense of Place, a Teacher's Curriculum
Edwin B. Forsythe National Wildlife Refuge
Forest Resource Education Center
Jacques Cousteau National Estuarine Research Reserve
Native Plant Society of NJ
New Jersey Audubon Society
New Jersey Pine Barrens
NJ Department of Environmental Protection
NJ DEP's state environmental education directory website
North American Association for Environmental Education
Ocean County Soil Conservation District
Pinelands Preservation Alliance
Plants of the NJ Pine Barrens
The Nature Conservancy - New Jersey Chapter
The New Jersey Conservation Foundation
The Wetlands Institute
Rancocas Nature Center
Unexpected Wildlife Refuge
Whitesbog Preservation Trust
Woodford Cedar Run Wildlife Refuge