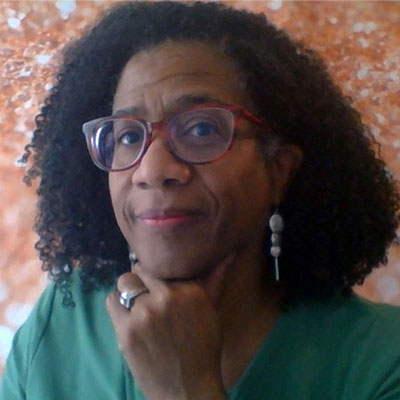 Richard J. Hughes Award
Linda P. Shockley
President, Lawnside Historical Society
Linda P. Shockley is president and a founding member of the Lawnside Historical Society, Inc., in Lawnside, New Jersey, where she learned the unique history of the town shaped and governed by African Americans. The Society restored and owns the Peter Mott House Underground Railroad Museum, named for an agent on that clandestine network to freedom for those escaping enslavement.
She served as secretary of Preservation New Jersey, a statewide historic preservation advocacy group; a commissioner of the Camden County Cultural and Heritage Commission, and member of the New Jersey Review Board for Historic Sites. She was a Getty Diversity Scholar through the National Trust for Historic Preservation. She is a deacon at Grace Temple Baptist Church, Lawnside, where she co-chairs the Culture and Black History Ministry. She has been honored with the Beulah Oliphant Award by the Old Barracks Museum, Trenton. She has also been cited by the Camden County Girl Scouts as a Woman of Achievement, 100 Black Women, the National Association of Black Journalists and the Camden County East Branch of the NAACP for her work with historic preservation.
Mrs. Shockley is the retired managing director of the Dow Jones News Fund, where she worked for 32 years promoting careers in journalism and diversity in the news industry. She is a former education reporter and editor for Gannett Suburban Newspapers in Westchester County, New York. She has been honored for her work by the Association for Education in Journalism and Mass Communication, the National Scholastic Press Association, the Journalism Education Association, and the Association of Schools of Journalism and Mass Communication.
---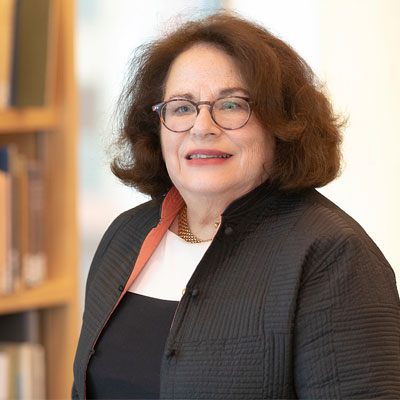 Richard P. McCormick Prize
Constance K. Escher
She Calls Herself Betsey Stockton: The Illustrated Odyssey of a Princeton Slave
(Eugene, OR: Resource Publications, 2022)
Constance Killian Escher, M.A.T., a former Research Associate at the Shelby Cullum Davis Center for Historical Studies, Princeton University, graduated from Vassar College, and did graduate work at Dartmouth. She has published extensively on women's history in New Jersey and won the 2007 Amistad Award from the New Jersey Historical Commission for teaching African American History for 26 years in the Princeton Public Schools. Professor Sean Wilentz called her biography of Betsey Stockton ..."a jewel of book about an extraordinary American woman." Nantucket author Nathaniel Philbrick called Betsey Stockton "a beautiful book, with a fascinating story, wonderfully told." Escher has been a New Jersey resident for fifty-three years.
---
Awards of Recognition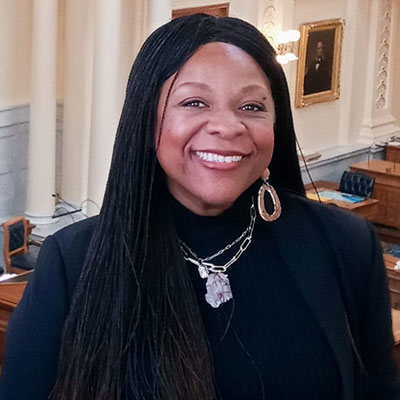 Dolly Marshall
Historical Preservation Activist
Recognized for: Bringing awareness to the history of Mount Peace Cemetery across New Jersey, the region, and nationally
Dolly Marshall is a historical preservation activist, researcher, genealogist and lecturer. Ms. Marshall leads many community partnerships related to African American experiences and the African diaspora, bringing this crucial part of history to life for the public. Ms. Dolly Marshall is the Historic Preservation Specialist for the City of Camden, Education & Interpretation Associate for the Pinelands Preservation Alliance and a Trustee of The Mount Peace Cemetery Association. She is a member of the Association of Black Women Historians, the National Trust for Historic Preservation and the Association for the Study of African American Life and History. She is the recipient of the 2022 Public Service Award from the Preservation Alliance for greater Philadelphia, the 2022 Chancellor's Award for Diversity, Inclusion and Civic Engagement, Rutgers University-Camden and in 2021, winner of the David H. Knights New Preservation Initiatives Award. She was featured on the front pages of The Burlington County Times, The Courier Post and the Daily News February 20, 2022 editions. She continues her devoted stewardship of Mount Peace Cemetery and considers her work with the younger generation at the cemetery critically important.
An avid researcher, Ms. Marshall is working on a book about her notable family history that includes many distinguished individuals. Some of Ms. Marshall's ancestors' stories can currently be seen at the Museum of the American Revolution's Black Founders Exhibit: The Forten Family of Philadelphia, whom Ms. Marshall is a descendant of through her maternal lineage.
The National Park Service's National Underground Railroad Network to Freedom accepted the Rev. Alexander Heritage Newton Burial Site at Mount Peace Cemetery as one of 17 new listings from the 44th round of applications last September 2022, representing sites and programs in 13 states across the U.S. These new listings provide insight into the diverse experiences of freedom seekers who bravely escaped slavery and allies who assisted them. This listing is only the sixth for the state of New Jersey and was researched and written by preservationist and historian Dolly L. Marshall.
Originally serving as a volunteer, over the past four years, she has evolved into a preservation steward and seeks to promote Mount Peace Cemetery and all hidden African American history through education across the region, the state of New Jersey, and nationally.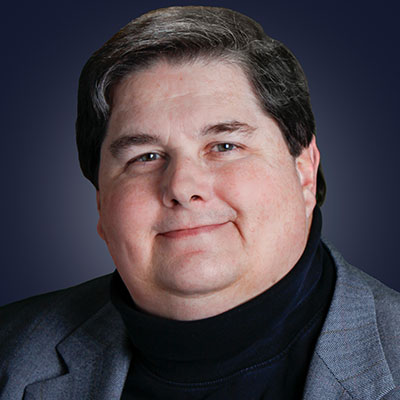 Paul Schopp
Historian
Assistant Director, South Jersey Culture & History Center at Stockton University
Recognized for: Contributions to the field of history and historic preservation, especially as they relate to South Jersey.
Employed in the Cultural Resource Management field for 27 years, Paul W. Schopp has garnered an abundance of experience and knowledge during his service as senior historian for several consulting firms. While working in CRM, Paul specialized in transportation history, industrial history, and local history, particularly in South Jersey and the Delaware Valley. He is also a well-known authority on African American history in South Jersey, having conducted research in this field for the past 30 years. Among the National Register nominations he prepared, Mr. Schopp wrote or edited three nominations that are for African American sites. In 2014, Paul left the CRM world to begin working at Stockton University as the Assistant Director of the South Jersey Culture & History Center, a position he still holds.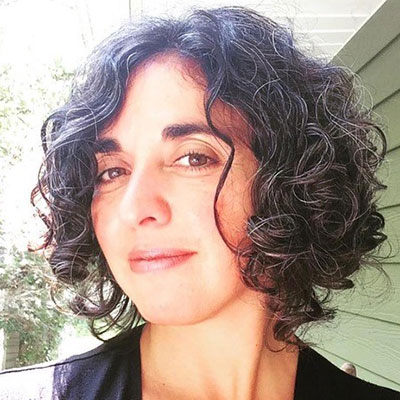 Gina Sampaio
Curator
Lebanon Township Museum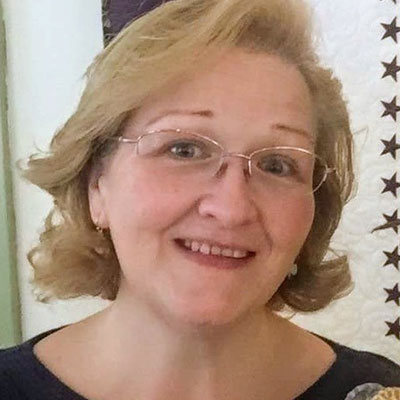 Robbie-Lynn Mwangi
Associate Curator
Lebanon Township Museum
Recognized for: Research on the Carlisle Indian School and the students who were boarded in Hunterdon County
When the last of her five children went to kindergarten, Gina Sampaio took a job as a tour guide at the Red Mill Museum Village. Little did she know this part-time position would kindle an interest in local history that would be fanned into a new passion in life. She soon took on the new Museum Administrator role there before leading the revitalization of the Lebanon Township Museum as its first new curator in thirty years. A lifelong performer and defender of the underdog, Gina thrives on finding entertaining ways to share previously untold stories.
Robbie-Lynn Mwangi was raised by history loving parents and remembers visiting her first favorite museum holding her father's hand. After moving to Hunterdon County, she joined the education staff at the Red Mill Museum Village, where she first began collaborating with Gina Sampaio. She was thrilled to partner with Gina again as the Associate Curator at the Lebanon Township Museum utilizing her experience as an art teacher and graphic designer. Robbie-Lynn enjoys organizing community events, traditional handcrafts, and restoring vintage bicycles.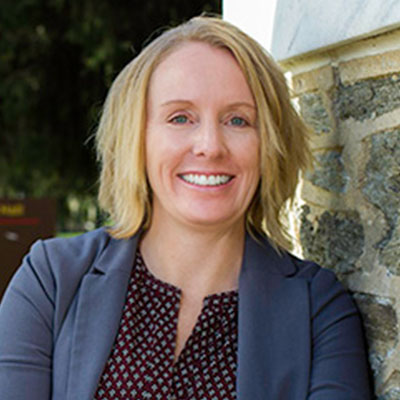 Jennifer Janofsky, Ph.D.
Director
Red Bank Battlefield Park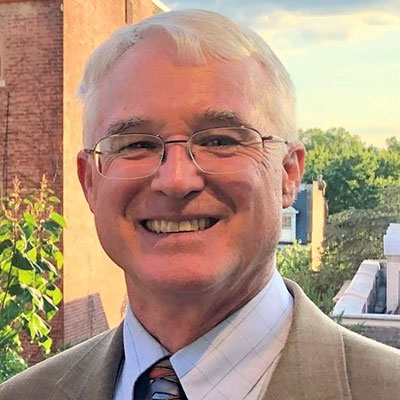 Wade P. Catts
Co-director
Red Bank Archaeology Project
Recognized for: The Red Bank Archaeology Project
Jen Janofsky, Ph.D. is the Giordano Fellow in Public History at Rowan University and Director of Red Bank Battlefield Park. She is the co-director of the Red Bank Archaeology Project. Jen earned her Ph.D. from Temple University where she studied Early American History and Public History. She is a Postdoctoral Fellow at the McNeil Center for Early American Studies at the University of Pennsylvania. At Red Bank Battlefield Park she is responsible for all aspects of park interpretation including public programs, tours, preservation, exhibition, and grants management. At Rowan University she teaches classes in Public History, American Material Culture, Early American History and directs the History Department Internship Program. She has worked in the field of public history for over twenty years prioritizing community engagement and the production of accessible history.
Wade P. Catts is president and principal of South River Heritage Consulting in Newark, Delaware. He is the co-director of the Red Bank Archaeology Project. He earned a graduate degree in History from the University of Delaware and has more than four decades of experience in archaeology, historic preservation, public engagement, and cultural resource management in the Middle Atlantic region. He is the recipient of the Archibald Crozier Award for Distinguished Achievement in and Contributions to Archaeology from the Archeological Society of Delaware and the History Award Medal from the National Society, Daughters of the American Revolution. Wade is a Registered Professional Archaeologist, is a regular advocate for heritage conservation at local, state and national levels, and serves on the boards of several non-profit heritage organizations in Delaware and Pennsylvania.