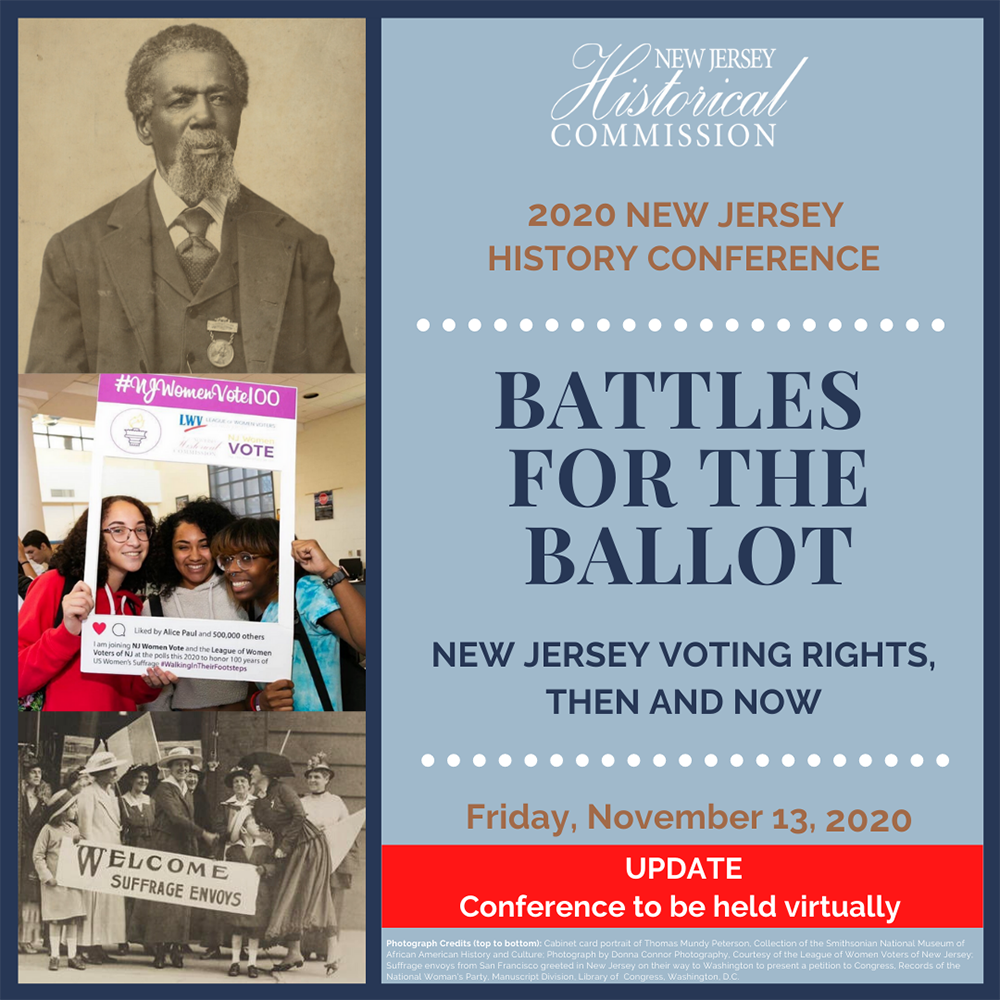 2020 New Jersey History Conference
Battles for the Ballot: New Jersey Voting Rights, Then and Now
Friday, November 13, 2020
Virtual Event
The New Jersey Historical Commission (NJHC) and New Jersey State Archives are pleased to announce the 2020 New Jersey History Conference, Battles for the Ballot: New Jersey Voting Rights, Then and Now, to be held virtually on Friday, November 13, 2020. The history of voting rights and suffrage in New Jersey is one of competing visions of who deserves a voice in American society. For centuries, activists, policymakers, and everyday people have fought to define that vision, especially on the basis of race and gender. As New Jersey marks the 150th anniversary of the 15th Amendment and the 100th anniversary of the 19th Amendment—against the backdrop of a presidential election year and a global pandemic—Battles for the Ballot will explore how the right to vote has changed over time and the meaning of participation and representation in a democracy.
The conference planning committee is now accepting submissions to the posters and projects session. Please see below a link to the call for more information:
Keynote speaker updates and program information will be posted to this page as details for the virtual format develop. Stay tuned!