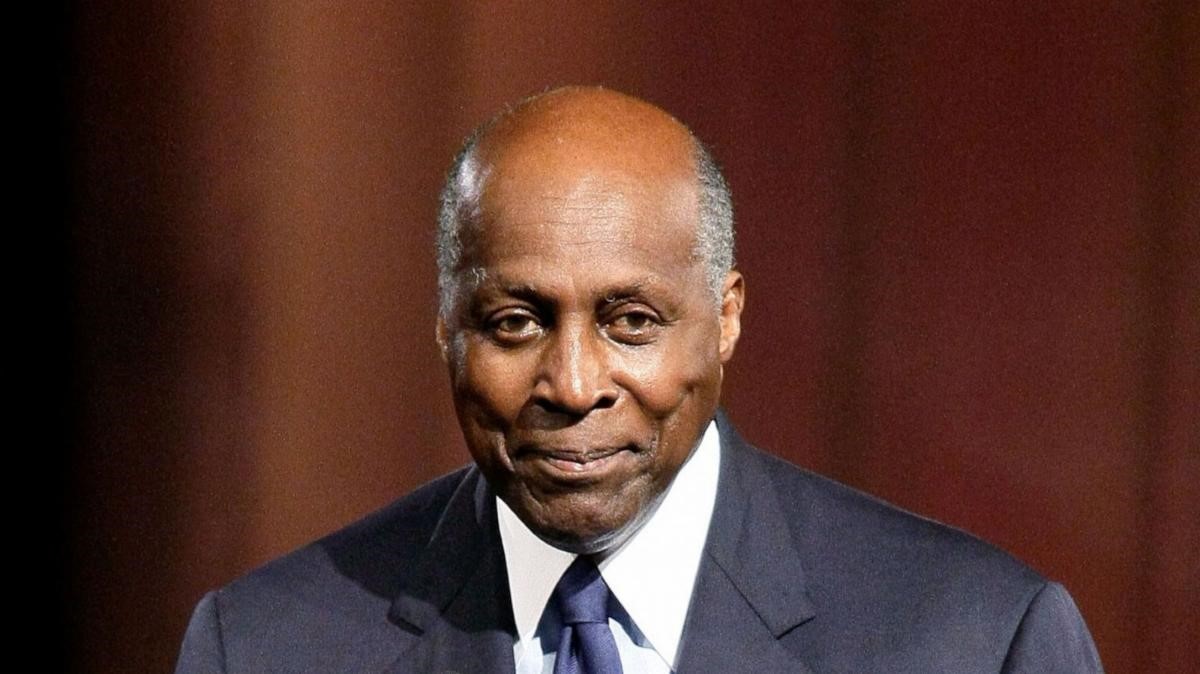 The Urban League of Essex County is mourning the loss of Vernon Jordan, former President of the National Urban League.
I met Vernon Jordan when he came to Newark to speak at Rutgers Law School, a few years ago.
When I introduced myself he was genuinely interested in what the organization had been doing. He shared a few big fights that took place within during his tenure at the National Urban League. He recalled with fondness that he had visited our offices and that he had been very proud of our partnership with IBM that had prepared so many peopled in early digital skills first as keypunch operators and then with PC skills when the first PCs were introduced.
In his talk he shared his personal story about growing up during segregation in Georgia which formed the basis for his book, Vernon Can Read. The cadence of his speech -- deep, baritone, slow, and southern was almost spellbinding. One word held you wanting until the next word was delivered. I came to the talk expecting to be engaged. What I didn't expect was the phone call I received the next morning.
"This is Vernon Jordan", he said. I recognized the voice. but I couldn't believe my ears. He went on to say how he had enjoyed meeting me the evening before and he wanted to offer his assistance if I ever needed it. He was glad to hear that the affiliate was doing well, he work offered his encouragement to keep pushing, and he reiterated the importance of the work to the advancement of racial progress. I was genuinely moved by his graciousness and thoughtfulness to reach out to me. We have a saying in the Urban League, "Once an Urban Leaguer, always an Urban Leaguer." I never called Mr. Jordan for advice and counsel, but I always knew that I could.
National Urban League President and CEO Marc H. Morial issued the following statement in response to the passing of his predecessor, Vernon Jordan:
"The nation has lost one of its greatest champions of racial and economic justice. He was a transformational leader who brought the movement into a new era. He was a personal mentor and dear friend. His passing leaves a tremendous void that can never be filled.
"Vernon assumed leadership of the National Urban League at a crucial moment in history, after the passage of the Civil Rights Act, the Voting Rights Act, and the Fair Housing Act. The broad, legal goals of the 20th Century Civil Rights Movement had been achieved. His mission, as he saw it, was to empower Black Americans to realize the promise of these victories. In his words, "Black people today can check into any hotel in America, but most do not have the wherewithal to check out."
"The exceptional poise and dignity with which he carried himself was just as striking as his impressive height. Born into an era when Black men were routinely addressed as "Boy," Vernon's mother pointedly nicknamed him "Man." He honored her faith in him with his bravery, his grace, his brilliance and his excellence.
"The National Urban League would not be where it is today without Vernon Jordan. We have lost more than a leader; we have lost a brother. We send our prayers to his wife, Ann, his daughter, Vickee, and his entire family and extended family as we rededicate our commitment to his vision of justice and equality."
-Courtesy of the Urban League of Essex County