At ceremony in Jerusalem, Jerusalem Development Authority and New Jersey – Israel Commission agree to cooperate around business development and technological collaboration across various sectors of industries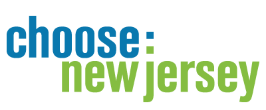 FOR IMMEDIATE RELEASE February 13, 2020
(Jerusalem, Israel) – Choose New Jersey, in partnership with the New Jersey – Israel Commission, announced a bilateral business cooperation with the Jerusalem Development Authority (JDA) at a ceremony in Jerusalem on Thursday, February 13, 2020. The cooperation is aimed at establishing business development and technological collaboration across various sectors of industries.
"We are thrilled that New Jersey has chosen to partner with Jerusalem to focus on business activities with our city. We will continue to actively help grow this relationship because we believe that this strengthens not just our economy but our friendship with the great State of New Jersey," said Fleur Hassan-Nahoum, Deputy Mayor for Foreign Relations, City of Jerusalem.
The primary objective of this partnership is to promote interaction and collaboration between private sector companies, academic institutions, and related government agencies in New Jersey and Jerusalem through business development assistance, exchanges, and professional consultation. The two organizations will seek to secure a formalized agreement in the immediate future.
"We are excited to announce this innovative partnership with the Jerusalem Development Authority," said Jose Lozano, President & CEO of Choose New Jersey. "Business development and technological collaboration across key sectors and industries will enhance interaction between New Jersey and Israel, benefitting all parties through an established synergy. This bilateral agreement strengthens our bond with Israel and incentivizes its companies to explore opportunities in New Jersey more seamlessly."
"This important cooperation complements the incredible innovation originating in both Jerusalem and New Jersey today and the high frequency of Israeli companies and technologies entering the United States through New Jersey," said Andrew Gross, Executive Director of New Jersey – Israel Commission. "We look forward to working with the JDA, which represents hundreds of innovative companies, and deepening the already strong relationship between New Jersey and Israel by advancing business opportunities on both sides."
Cooperation will be focused on several areas including international bilateral business development, sharing of commercial incentives and opportunities, promotion of New Jersey – Jerusalem trade, collaboration through professional engagements and research, institutional exchanges, and supporting technological innovation.
"The Jerusalem Development Authority works for international cooperation with the city's leading bodies. We see the New Jersey delegation as a great opportunity to create a collaborative infrastructure between Jerusalem and New Jersey based on our similar strengths," said Eyal Haimovsky, CEO, Jerusalem Development Authority (JDA).
The ceremony was attended by Choose New Jersey President & CEO Jose Lozano, New Jersey – Israel Commission Executive Director Andrew Gross, Jerusalem Development Authority CEO Eyal Haimovsky, and Jerusalem Development Authority Business Development Director Itzik Ozer.
"This is another terrific example of the growing business and trade cooperation between New Jersey and Israel. This cooperation has resulted from the hard work and collegiality by both the Israeli and New Jersey teams and is a portend of even greater developments to come," added Mark Levenson, Chair of New Jersey – Israel Commission.
About Choose New Jersey
Choose New Jersey is a privately funded 501(c)(3) nonprofit economic development organization. Our mission is to stimulate job creation and attract capital investment to New Jersey. We market New Jersey both domestically and internationally as the best place to grow your business in the United States. Our knowledgeable, experienced staff, supported by a network of State agencies and private partners, provide free, confidential assistance to guide companies in establishing operations here. By harnessing the power of business, labor, academic and government leaders, we enable growth across all sectors of our State's economy. We aspire to build a stronger and more prosperous New Jersey for all. For more information, visitwww.choosenj.com.
About New Jersey – Israel Commission (NJIC)
The New Jersey-Israel Commission was established in 1989 to implement the goals of the Sister State Agreement - to promote the development of trade, culture and educational exchanges; encourage the development of capital investment and joint business ventures; and foster a spirit of cooperation between the citizens of the State of Israel and the State of New Jersey.
About Jerusalem Development Authority (JDA)
The Jerusalem Development Authority acts to promote Jerusalem as an international city, a leader in commerce and the quality of life in the public domain. The Authority is a body which promotes and generates plans for the development of the city aiming to make significant changes with an emphasis on a business concept, on professionalism and on creativity.