On October 21, 2021, Executive Director Rowena Madden and New Jersey Hellenic American Heritage Commission Chair Zenon Christodoulou met with AmeriCorps members deployed from out of state to assist in Ida recovery in New Jersey counties that received a FEMA Major Disaster Declaration. Nearly 70 AmeriCorps members are residing temporarily at the Cross Roads Camp and Retreat Center in Hunterdon County. Executive Director Madden and Chair Christodoulou greeted and thanked the team for hard work and service.
This week alone, AmeriCorps Members have served more than 3,300 hours, assessed more than 30 damaged areas, mucked/gutted close to 15 structures and cleared nearly 200 cubic yards of debris.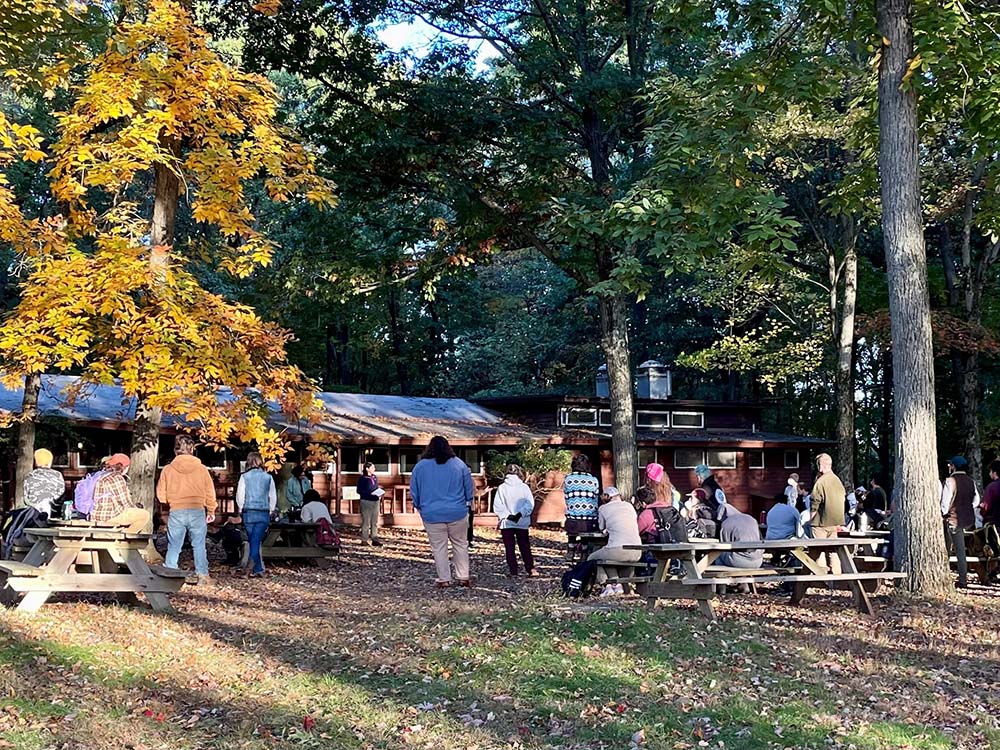 AmeriCorps members from 10 different states participate in a morning meeting before deploying to different parts of our state to assist in the Ida response.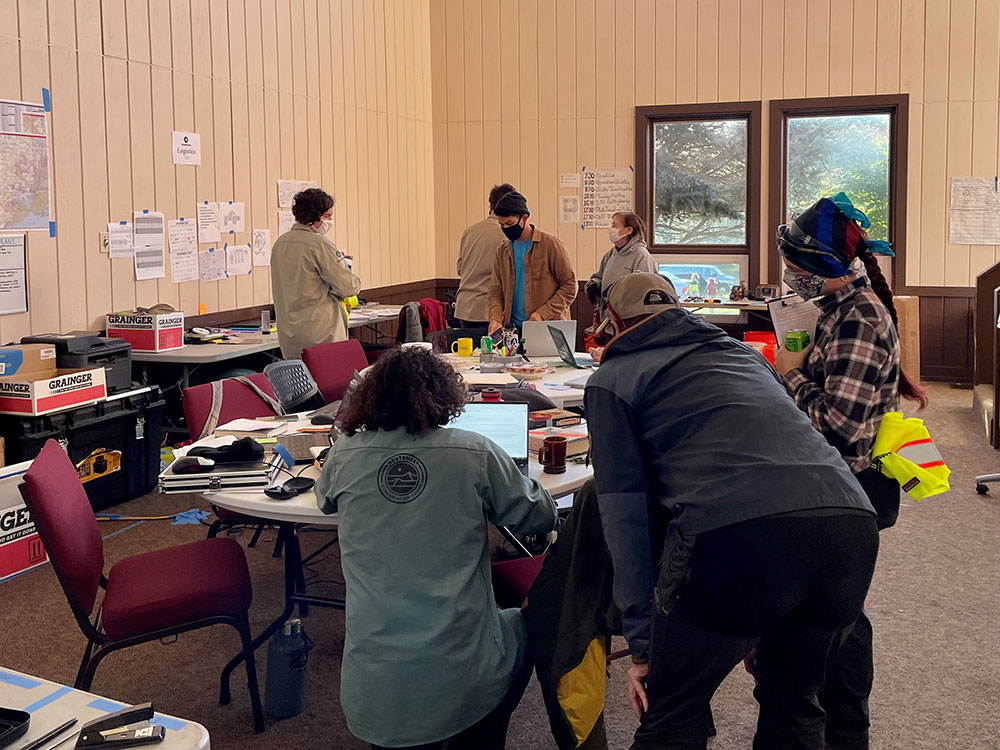 AmeriCorps team leaders organize their Ida response effort at the Cross Roads Camp in Hunterdon County.